WHAT IS COMPLETE NUTRITION?
It's Not Just About Vitamins And Minerals
Hi, Dr. Dennis Clark here…
If you are confused about nutrition, get conflicting advice from doctors and other supposed experts, or otherwise just don't know where to start – this report is for you. Take a look at the contents outlined here. If you like what you see, you can request a free copy at the bottom of this page.
It's a great start, so get started!
You will also get several others of my most popular reports, as follows:
'Brief Guide to Menopause Hormone Balance' (Important for men, too!)
'DMSO Cancer Treatment: Miracle or Scam?'
'Belly Fat Book – 5 Steps to a Slimmer and Healthier You'
'Controlling Shingles Naturally'
'How to Be Lean and Strong Without Exercise'
Table of Contents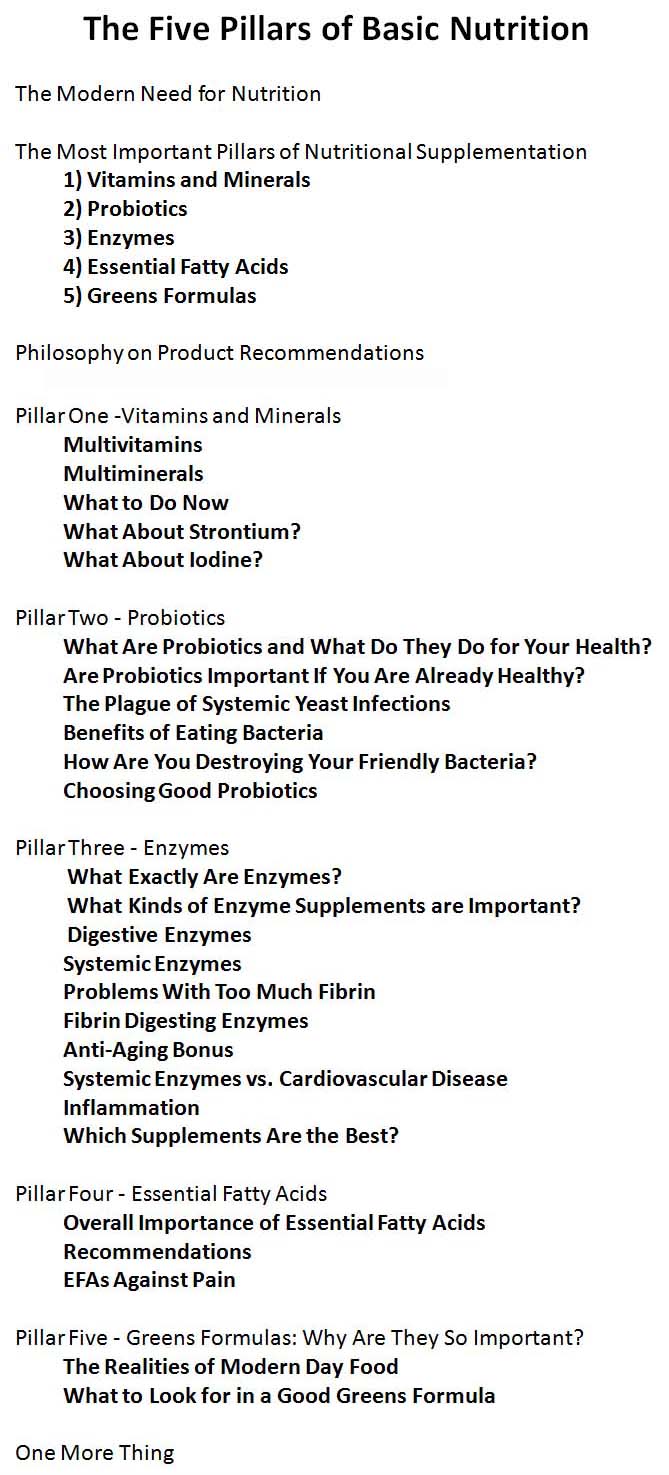 * * * * * * * * * * * * * * * * * * * * * * *
If This Looks Good To You…here's how to get my report
…and several other popular reports, too!
Fill in your name and email, then hit Click to Send Request
If all works well (i.e., my cybergremlins aren't paying attention), you will receive instructions on where to download my reports. Thanks for your interest!
All the best,
Dr. D