Since at least the 1960s women's health has become a political football, kicked around by Big Pharma lobbyists and the FDA, from one drug company to another. Unfortunately, this noise has served to obscure one thing: women's health!
Tired of hot flashes, unexplained weight gain, fatigue, low sex drive and other symptoms? Want to get your life back and start ENJOYING IT AGAIN?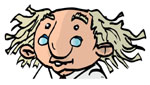 Dear Gentle People:
You have symptoms of menopause, which really means that you are suffering from Hormone Imbalance!
This site is where you will find out what's going on with your body, what you are doing to make it that way, and what you can do to reverse it and feel good again.
You probably already know about hot flashes, night sweats, and weight gain. These and several other symptoms that are  associated with menopause include:

Do you also know that most of these symptoms are unnatural and unnecessary? Cultural surveys around the world show that women in our western society have a much higher incidence of problems related to menopause, in comparison with women in other cultures. This just means that the causes involve lifestyle choices. The good news is that making different choices can slow down and even stop the misery.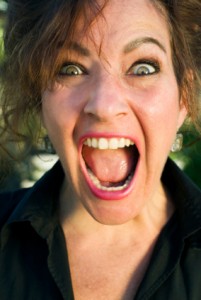 What does not work very well is when your doctor treats your symptoms with a pat on the head and advice to take 2 aspirin or some other drug for immediate relief. Or, worse yet, he/she may do a few tests and conclude that everything is fine and normal, with nothing to worry about.
This could not be further from the truth. In reality, symptoms of menopause indicate a hormone imbalance.
Left unchecked, hormone imbalance leads to 1 in 4 women forming uterine fibroids. It leads 600,000 hysterectomies in the U.S., which is one of the most overdone and unnecessary surgeries in America according to Dr. Andrew Weil. It leads to osteoporosis, for which modern medicine has no good answer, regardless of what Sally Field tells you about Boniva.
We now know that hormone replacement therapy (HRT) is not the solution for rebalancing hormones. Synthetic hormones never were. The key is self-management based on good information. It is YOU owning your own health, not giving up responsibility to doctors who are slaves to prescription drugs and surgery. Since most menopause symptoms arise from factors that you can control, only you can take actions that will provide relief.
Of course, in case of a medical emergency in a life-threatening situation, surgery may certainly be needed. Otherwise, natural approaches, which are used and recommended by highly qualified medical professionals, may be the best.
In spite of the late Dr. John Lee's famous book, "What Your Doctor May Not Tell You About Menopause: The Breakthrough Book on Natural Hormone Balance," most women – and many doctors – are still unaware of the enormous importance of the hormone progesterone (for men, too!). Much of the information here is based on scientific research on progesterone and on the observations of Dr. Lee and other like-minded physicians.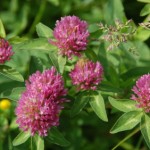 Progesterone "balances" or "opposes" the actions of estrogen. This is the way it is with most natural chemical agents – the actions of one are balanced – or controlled – by the actions of another. The fact is, you will likely have premenopause and menopause symptoms if you are deficient in progesterone. You can, therefore, benefit from natural progesterone supplementation in the right dosage and in the right form. Natural progesterone is safe, it has no side effects, it costs less than the majority of today's pharmaceuticals, and it can be purchased without a prescription in the U.S.
Here's the best action for you to take – NOW!
Review the list of menopause symptoms above. You can assess whether and how much you fit into the menopause pattern. Most women will have menopausal problems sooner or later if nothing is done. Nevertheless, all symptoms can be reduced or eliminated if you address them SOONER.
Request your free Hormone Balance Questionnaire. Send an email with, "request Hormone Balance Test," in the subject line, to: dennis [at] herbscientist [dot] comI will send you a return email with the attached questionnaire and instructions on how to use it. You can begin to solve hormone imbalance problems once you know where you stand.
The Search for Good Supplements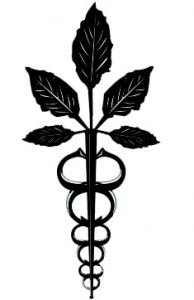 In my laboratory research I have found that not all supplements are created the same. Indeed, an entire analytical service (ConsumerLab.com)  and several books (e.g., my favorite is "Plant Drug Analysis," by Wagner, Bladt, and Zgainski), plus  many other resources, confirm this basic problem. The point is that the quality of some supplements is exactly what it  should be and the quality of of other supplements isn't. As a consumer, you are almost defenseless against poor products.
For this reason, I do extensive screening of  the companies and products that I evaluate for my recommendations. My reputation and your health  depend on good recommendations. That is why I don't have a website that thoughtlessly offers thousands of products. Instead, I carefully and painstakingly select the best companies and products that I can find. Then I maintain a limited list of just these products. This is an ongoing process. At the moment, the best products that I offer for hormone balance and other aspects of women's health are available through my store site at DoctorsNutritionCenter.com. Updates will appear there as I complete my research on additional products each week.
All the best in natural health,
Dr. D