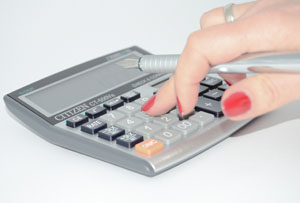 OVERWHELMED WITH ADVICE ABOUT COUNTING CALORIES?
CONFUSED BY CONFLICTING RECOMMENDATIONS FROM DIFFERENT WEIGHT LOSS 'EXPERTS'?
IF SO, HERE'S SOME GREAT NEWS…
WEIGHT LOSS HAS NOTHING AT ALL TO DO WITH CALORIES
MEANING…COUNTING CALORIES FOR WEIGHT LOSS IS
ABSOLUTELY IRRELEVANT AND COMPLETELY USELESS!
Human metabolism is logical and rational, or at least it's supposed to be.
Unfortunately, scientists have taken a wrong turn when it comes to calories. The concept of using calories for keeping track of how much to eat has become thoughtless and dogmatic.
Using food calories has become the foundation for one of the biggest myths ever perpetrated on humanity about dieting. It's known as the Calories In/Calories Out advice that nutritionists, doctors, and health care professionals of all kinds mete out as the bedrock of weight management.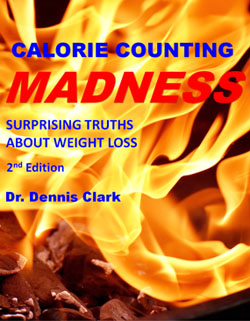 Too bad it isn't true.
The good news for you is, since that advice is obsolete, you don't have to count calories to lose weight. In fact, calorie counting is madness and it won't work.
The purpose for this brief book is to explain what calories really are, why counting calories is irrelevant for dieting, and what approaches to weight management really do work, based on actual human metabolism.
I've kept this report brief so you can grasp the underlying science without too much difficulty.
One perk from such brevity is that I can offer this report to you at the low, low (did I say low?) price of 99 cents.
I hope you agree with me that it's worth every penny – all 99 of them!
Unless my cybergremlins act up, you can purchase this report via the link to PayPal below. Once you complete your order, you'll immediately receive a link to the page where you can download it.
All the best for real human biology,
Dr. D