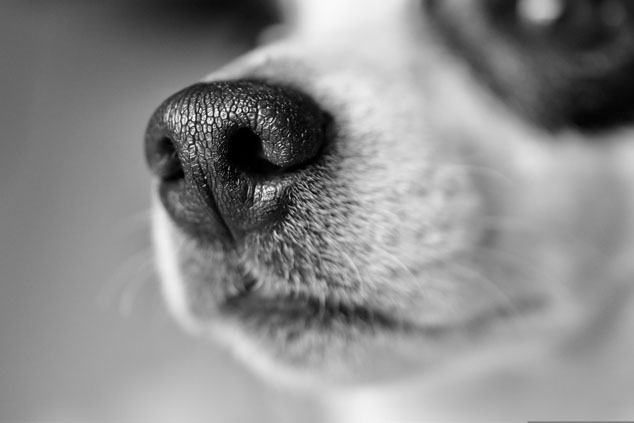 Yes! Indeed, there's more than one 'best' essential oil for sinus health. Aromatic herbs often provide beneficial essential oils, especially for sinuses.
Image by Jade from Pixabay
Regardless of whether you have acute or chronic sinusitis, the mainstream medical approach will typically fail you.
Why?
Take a look at this blurb on sinusitis at Wikipdedia:
[Note my bolding.]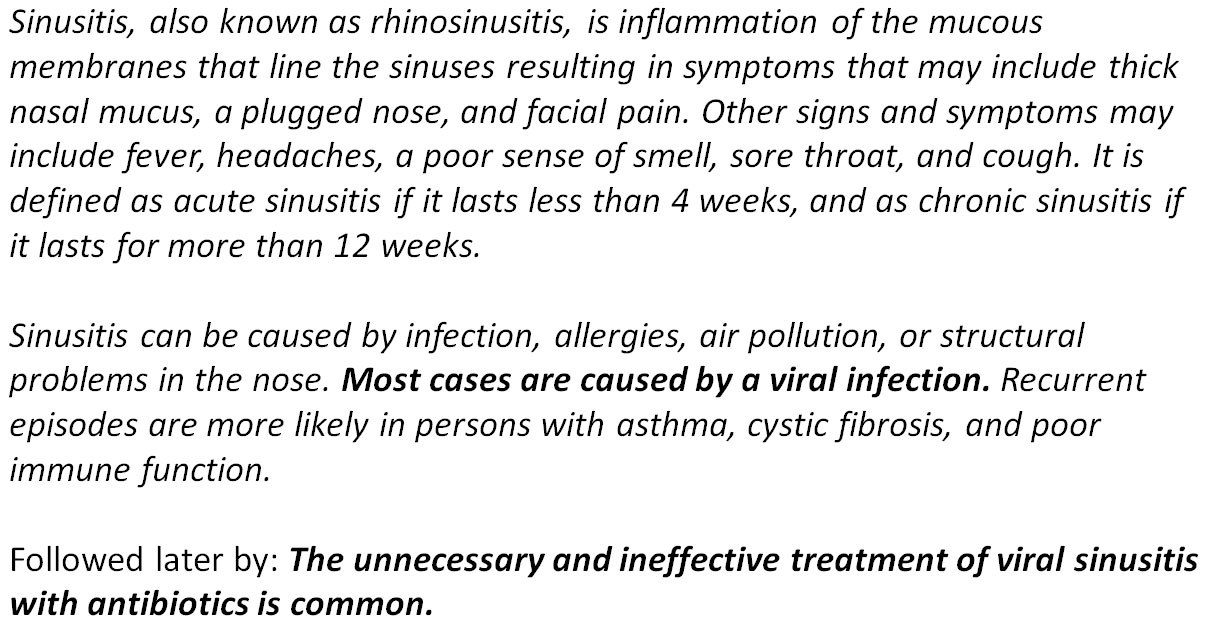 There you have it. Yet another example of a 'quick fix' mentality – i.e., prescribing antibiotics when they don't work. It's a far too typical outcome when your doctor (or more likely, PA) sees you for 5 minutes and hustles you out the door without really addressing underlying issues.
Of course, this excludes even the merest thought given to any kind of natural approach.
This is where the plant kingdom often has solutions dating back centuries. Wouldn't it be nice if modern doctors were a bit more like old-time physicians who grew their own botanical pharmacies? Ha! Two chances of that – fat and slim.
Too bad, too, since the marriage of folk medicine and modern research is the first place to look.
Starting with essential oils.
Sinus-benefiting essential oils spur the release of natural ingredients for helping to open the airways. It's the first step for enabling you to breathe better. Essential oils can also help reduce sinus inflammation. The overall results are to decrease sinus pressure and to create a signal to modulate histamine release.
Hunting for the Best Essential Oil for Sinus Health
Choosing the best essential oil for sinus health is fundamentally a comparison task. The 'best' means it must stack up against all the others. Of course, this isn't really possible.
However, doing your own testing using the most well-known essential oils can be helpful, if a bit tedious.
This is where it's important to narrow things down a bit. Of the many thousands of herbs known for their essential oils, examining the top 10 is a good start.
Herewith is what aromatherapists generally agree are the most well-accepted aroma-herbs for treating sinusitis. I've also selected recommended products from one of the top essential oil manufacturers in the U.S., Plant Therapy Essential Oils.
Heads Up: Once you select an herb, you may want to know how to use it. I'll have a section on the applications of essential oils right after the following list of recommended herbs.
Palmarosa (Cymbopogon martinii, Poaceae): Palmarosa is a reed grass very similar to lemongrass. It's often planted in gardens as an insect repellant. The essential oil is ideal for adding to blends promoting respiratory health. It can also be helpful for use in diffusers during colds and flu season.
Peppermint (Mentha × piperita, Lamiaceae): The well-known scent of peppermint is sweet and minty. Peppermint essential oil is particularly useful for respiratory support. Peppermint emits menthol, which help sinuses by loosening mucus and freeing up the nasal cavity for better breathing.
Ravintsara (Cinnamomum camphora, Lauraceae): This less common source of essential oil has a mildly minty and woody scent. It's well-known among aromatherapy practitioners as an effective herb for decongesting the sinus cavity and fighting infections. This herb is a must for your home herbal medicine chest.
Cedarwood (Abies sibirica, Pinaceae): Also known as Siberian fir (it's a true fir), cedarwood is a common addition to many formulations due to its abilities to fight sinus infections and soothe nasal swelling.
Eucalyptus (Eucalyptus globulus, Myrtaceae): The oils of this tree have a natural affinity for the respiratory system. That makes it ideal for addressing congestion and clearing the nasal passages. The dominant ingredient is eucalyptol (cineole), which can make up 90% of the eucalyptus oil. It's high level of bioactivity and refreshing minty aroma account for its use in a wide array of flavorings, fragrances, and cosmetics.
Rosemary (Salvia rosmarinus, Lamiaceae): Like eucalyptus oik the well-known aroma of rosemary is due to its cineole content. Rosemary is one of the easiest shrubs to cultivate. [In the Clark household it's one of the most common spices for all kinds of dishes, since it's always at the ready right outside our front door.] It produces a multipurpose oil for reducing sinus inflammation. And, when you have your own shrub, you can harvest plenty of the leaves for adding to a wonderfully refreshing bath for promoting easier breathing.
Clary Sage (Salvia sclarea, Lamiaceae): This oil is well known for its calming properties to the nervous system, but it is also a powerhouse for the sinuses. Clary sage may help relieve congestion and aid the immune system.
Lavender (Lavandula angustifolia, Lamiaceae): Lavender oil is a first-aid superhero! Helpful for headaches, tension, cuts, burns, and sleep, it's also wonderful for easing the symptoms of seasonal aggravations.
Thyme (Thymus vulgaris, Lamiaceae): One of the best essential oils for immune health is thyme. It has a remarkable ability to fight infection and has a correspondence with the respiratory system as well. Diffusing this oil is a likely way to clear nasal obstruction and keep spring ailments at bay.
Balsam Fir (Abies balsamea, Pinaceae): This oil has an especially nurturing scent that often reminds people of winter. Not only is this oil lovely to uplift the mood, but it can also alleviate sinus pressure and congestion and is perfect for steam inhaling.
Using Essential Oils for Sinus Health
Several simple and convenient strategies make using essential oils pretty easy. These include:
Steam inhalation. This method is he one I prefer. Simply put ca. 10 drops of essential oils into about 2 liters of boiling water. Lean over it with your head covered in a towel to create a 'steam tent' over the pot. This method lends itself to experimentation with multiple herbs. It also works great when you use whole herbs.
Direct Inhalation. If you don't have time for steaming inhalation, you can simply put an open bottle of essential oils right under your nose, close your eyes, and breathe in. Easy peazy!
Diffusers. Diffusers come in many models. They can be unnecessarily complicated (and expensive). I prefer small and inexpensive, like this one here.
Topicals. Be cautious about putting essential oils directly on your skin. Some of them will 'burn' a bit. It's better to dilute them, 5-10 drops in ca. 10 mL of a carrier oil such as MCT oil or jojoba oil. You can then apply it right under your nostrils for optimum effect.
Safety Precautions for Using Essential Oils
Some essential oils can be very potent, so be cognizant of using them safely.
In general:
Dilute oils in a carrier oil before using them on your skin.
Do not swallow essential oils. This advice is a bit controversial, so err on the side of caution.
Avoid rubbing or splashing your eyes with essential oils. Eyes are difficult to flush our once you get oils in them.
Avoid during pregnancy, since many oils are contraindicated when pregnant. In that case, only use those oils specifically approved by your health care provider.
What About a Neti Pot?
A neti pot is simply a small pot with a spout for applying to one nostril at a time to effect nasal washing. Place the spout to the nostril and lean over a sink to let it drain out the other nostril. Repeat on both sides.
This item used to be one of the most popular items I sold when I owned a retail nutrition store. I could hardly keep them on the shelf!
You can find them in many health stores, or buy online the model I use at home, here.
Be sure to use only boiled or distilled water. Non-sterile tap or drinking water can contain small amounts of bacteria that can be harmful to your nose. All you need is a simple saline solution for best results.
If you need more than a neti pot…
Using a neti pot for treating chronic or recurrent sinusitis may not be good enough.
In such case, the main issue is getting the cleansing solution into the upper part of the nasal cavity, where it's needed most. Irrigation can only reach the top of the nasal cavity by using a syringe.
The procedure requires a 60 mL syringe. Fill it with the cleansing solution (e.g., sterile saline), then lay back on a bed or couch with your head dangling backwards toward the floor. Carefully squirt in about 12 mL, then sit up and drain the sinus contents into a bowl with a vigorous outbreath. Do this ca. 5 times.
You can repeat this procedure daily when symptoms occur. Just make sure you never let the sinus-y liquid near your eyes, where the bacteria in it could cause conjunctivitis.
Comments or Questions?
I'd love to hear from you. This and every other post here provides a comment section at the end of the post, exactly for that purpose.
So, by all means, leave me your thoughts.
I would be especially grateful if you point out any flaws in my logic, factual errors, or ordinary typos. (I'll give you a little 'huzzah' in my heart.)
Then I'll respond as soon as I can.
Recommended Books
Cooksley, VG. 1996. Aromatherapy: A Lifetime Guide to Healing with Essential Oils.
Price S, Price L, Price P. 2020. Aromatherapy for Health Professionals, 5th Edition.
Rose, J. 1993. The Aromatherapy Book: Applications & Inhalations.
References
Cermelli C, Fabio A, Fabio G, Quaglio P. Effect of eucalyptus essential oil on respiratory bacteria and viruses. Curr Microbiol. 2008 Jan;56(1):89-92. doi: 10.1007/s00284-007-9045-0. Epub 2007 Oct 31. PMID: 17972131. https://pubmed.ncbi.nlm.nih.gov/17972131/
Chaudhari LK, Jawale BA, Sharma S, Sharma H, Kumar CD, Kulkarni PA. Antimicrobial activity of commercially available essential oils against Streptococcus mutans. J Contemp Dent Pract. 2012 Jan 1;13(1):71-4. doi: 10.5005/jp-journals-10024-1098. PMID: 22430697. https://pubmed.ncbi.nlm.nih.gov/22430697/
Demirci F, Karaca N, Tekin M, Demirci B. Anti-inflammatory and antibacterial evaluation of Thymus sipyleus Boiss. subsp. sipyleus var. sipyleus essential oil against rhinosinusitis pathogens. Microb Pathog. 2018 Sep;122:117-121. doi: 10.1016/j.micpath.2018.06.025. Epub 2018 Jun 19. PMID: 29908309. https://pubmed.ncbi.nlm.nih.gov/29908309/
Federspil P, Wulkow R, Zimmermann T. Wirkung von Myrtol standardisiert bei der Therapie der akuten Sinusitis–Ergebnisse einer doppelblinden, randomisierten Multicenterstudie gegen Plazebo [Effects of standardized Myrtol in therapy of acute sinusitis–results of a double-blind, randomized multicenter study compared with placebo]. Laryngorhinootologie. 1997 Jan;76(1):23-7. German. doi: 10.1055/s-2007-997381. PMID: 9156505. https://pubmed.ncbi.nlm.nih.gov/9156505/
Head K, Chong LY, Piromchai P, Hopkins C, Philpott C, Schilder AG, Burton MJ. Systemic and topical antibiotics for chronic rhinosinusitis. Cochrane Database Syst Rev. 2016 Apr 26;4(4):CD011994. doi: 10.1002/14651858.CD011994.pub2. PMID: 27113482; PMCID: PMC8763400. https://www.ncbi.nlm.nih.gov/pmc/articles/PMC8763400/
Imai H, Osawa K, Yasuda H, Hamashima H, Arai T, Sasatsu M. Inhibition by the essential oils of peppermint and spearmint of the growth of pathogenic bacteria. Microbios. 2001;106 Suppl 1:31-9. PMID: 11549238. https://pubmed.ncbi.nlm.nih.gov/11549238/
Karaca N, Demirci B, Demirci F. Evaluation of Lavandula stoechas L. subsp. stoechas L., Mentha spicata L. subsp. spicata L. essential oils and their main components against sinusitis pathogens. Z Naturforsch C J Biosci. 2018 Sep 25;73(9-10):353-360. doi: 10.1515/znc-2017-0150. PMID: 29485971. https://pubmed.ncbi.nlm.nih.gov/29485971/
Li H, Yang T, Li FY, Yao Y, Sun ZM. Antibacterial activity and mechanism of action of Monarda punctata essential oil and its main components against common bacterial pathogens in respiratory tract. Int J Clin Exp Pathol. 2014 Oct 15;7(11):7389-98. PMID: 25550774; PMCID: PMC4270556. https://www.ncbi.nlm.nih.gov/pmc/articles/PMC4270556/
Lin S, Wang Y, Wu K, Yu G, Liu C, Su C, Yi F. Study on the Effect of Mentha × piperita L. Essential Oil on Electroencephalography upon Stimulation with Different Visual Effects. Molecules. 2022 Jun 24;27(13):4059. doi: 10.3390/molecules27134059. PMID: 35807305; PMCID: PMC9268669. https://pubmed.ncbi.nlm.nih.gov/35807305/
Mahboubi M. Natural therapeutic approach of Nigella sativa (Black seed) fixed oil in management of Sinusitis. Integr Med Res. 2018 Mar;7(1):27-32. doi: 10.1016/j.imr.2018.01.005. Epub 2018 Feb 2. PMID: 29629288; PMCID: PMC5884000. https://www.ncbi.nlm.nih.gov/pmc/articles/PMC5884000/
McKay DL, Blumberg JB. A review of the bioactivity and potential health benefits of peppermint tea (Mentha piperita L.). Phytother Res. 2006 Aug;20(8):619-33. doi: 10.1002/ptr.1936. PMID: 16767798. https://pubmed.ncbi.nlm.nih.gov/16767798/
Mejía-Garibay B, Palou E, López-Malo A. Composition, diffusion, and antifungal activity of black mustard (Brassica nigra) essential oil when applied by direct addition or vapor phase contact. J Food Prot. 2015 Apr;78(4):843-8. doi: 10.4315/0362-028X.JFP-14-485. PMID: 25836415. https://pubmed.ncbi.nlm.nih.gov/25836415/
Rodriguez-Garcia I, Silva-Espinoza BA, Ortega-Ramirez LA, Leyva JM, Siddiqui MW, Cruz-Valenzuela MR, Gonzalez-Aguilar GA, Ayala-Zavala JF. Oregano Essential Oil as an Antimicrobial and Antioxidant Additive in Food Products. Crit Rev Food Sci Nutr. 2016 Jul 26;56(10):1717-27. doi: 10.1080/10408398.2013.800832. PMID: 25763467. https://pubmed.ncbi.nlm.nih.gov/25763467/
Nair B. Final report on the safety assessment of Mentha Piperita (Peppermint) Oil, Mentha Piperita (Peppermint) Leaf Extract, Mentha Piperita (Peppermint) Leaf, and Mentha Piperita (Peppermint) Leaf Water. Int J Toxicol. 2001;20 Suppl 3:61-73. PMID: 11766133. https://pubmed.ncbi.nlm.nih.gov/11766133/
Rietsema WJ. Nasal irrigation. CMAJ. 2016 Oct 18;188(15):1107. doi: 10.1503/cmaj.1150127. PMID: 27754887; PMCID: PMC5056881. https://www.ncbi.nlm.nih.gov/pmc/articles/PMC5056881/
Rosenfeld RM, Piccirillo JF, Chandrasekhar SS, Brook I, Kumar KA, Kramper M, Orlandi RR, Palmer JN, Patel ZM, Peters A, Walsh SA, Corrigan MD. Clinical practice guideline (update): Adult Sinusitis Executive Summary. Otolaryngol Head Neck Surg. 2015 Apr;152(4):598-609. doi: 10.1177/0194599815574247. PMID: 25833927. https://pubmed.ncbi.nlm.nih.gov/25833927/
Satoh T, Sugawara Y. Effects on humans elicited by inhaling the fragrance of essential oils: sensory test, multi-channel thermometric study and forehead surface potential wave measurement on basil and peppermint. Anal Sci. 2003 Jan;19(1):139-46. doi: 10.2116/analsci.19.139. PMID: 12558038. https://pubmed.ncbi.nlm.nih.gov/12558038/
Schmidt E, Bail S, Buchbauer G, Stoilova I, Atanasova T, Stoyanova A, Krastanov A, Jirovetz L. Chemical composition, olfactory evaluation and antioxidant effects of essential oil from Mentha x piperita. Nat Prod Commun. 2009 Aug;4(8):1107-12. PMID: 19768994. https://pubmed.ncbi.nlm.nih.gov/19768994/
Türe N, Yıldırım C, Pınarbaşlı Ö, Özüdoğru E, Cingi C, Demirci F, Karaca N. An Investigation Into the Degree of Sinus Mucosal Delivery of Inhaled Black Cumin Volatile and Peppermint Essential Oils. J Med Food. 2021 Nov;24(11):1206-1212. doi: 10.1089/jmf.2019.0319. Epub 2021 Jun 30. PMID: 34191592. https://pubmed.ncbi.nlm.nih.gov/34191592/
Yang C, Hu DH, Feng Y. Antibacterial activity and mode of action of the Artemisia capillaris essential oil and its constituents against respiratory tract infection-causing pathogens. Mol Med Rep. 2015 Apr;11(4):2852-60. doi: 10.3892/mmr.2014.3103. Epub 2014 Dec 17. PMID: 25522803. https://pubmed.ncbi.nlm.nih.gov/25522803/
Zhao H, Ren S, Yang H, Tang S, Guo C, Liu M, Tao Q, Ming T, Xu H. Peppermint essential oil: its phytochemistry, biological activity, pharmacological effect and application. Biomed Pharmacother. 2022 Oct;154:113559. doi: 10.1016/j.biopha.2022.113559. Epub 2022 Aug 19. PMID: 35994817. https://pubmed.ncbi.nlm.nih.gov/35994817/
All the best in natural health,

DISCLAIMER
Statements on this page have not been evaluated by the Food and Drug Administration. This product is not intended to diagnose, treat, cure, or prevent any disease.
This site contains affiliate links to products.
I may receive a commission for purchases made through these links.