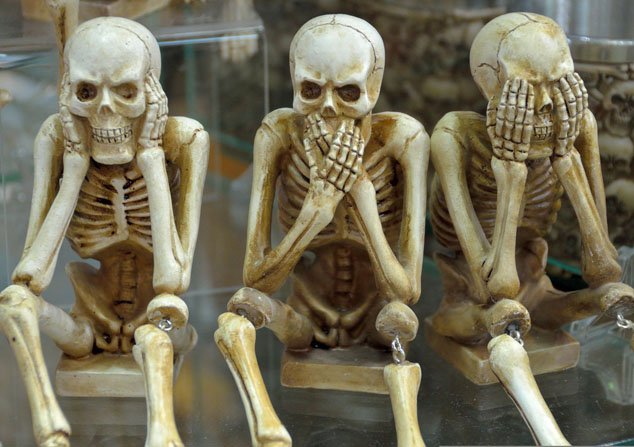 Are you worried about your osteoporosis treatment? Unfortunately, most osteoporosis treatments are not particularly effective, including taking calcium.
The great news for you is that modern medicine has known about an effective alternative since the 1950s. It is the mineral strontium. This post explains why strontium is such a crucial osteoporosis natural treatment, especially when calcium supplements don't work.
What is Osteoporosis?
Understanding what osteoporosis actually is explains why simply taking in more calcium is ineffective.
Understand that osteoporosis is a loss of bone tissue.
It is caused by a failure in the bone cell recycling system.
This is the system whereby:
One type of bone cell (osteoblast) synthesizes new bone tissue.
Another type of bone cell (osteoclast) breaks down old bone tissue and enables it to be reabsorbed for building new bone tissue. CRUCIAL NOTE: Resorption also helps regulate the level of blood calcium.
Both types of cells have to act in balance with one another for maintaining strong bones. Any disruption in the process can result in osteoporosis.
SIDENOTE: Bisphosphonate drugs (e.g., Foxamax, Boniva) inhibit the action of osteoclasts. This slows down the breakdown of old cells. The net result is that old cells hang around too long, which increases bone density, while at the same time reduces bone strength. It should therefore come as no surprise that the long-term use of bisphosphonate drugs is associated with more bone fractures. Osteoclast inhibition also disrupts proper levels blood calcium. These drugs are bad news from the get-go.
Why Not Take More Calcium?
First consider the basic functions of calcium in your body:
Main mineral in bones and teeth, of course
Cell signaling
Blood clotting
Muscle contraction
Nerve function
Activation of multiple enzymes
Ion transport across cell membranes
Sending and receiving neurotransmitters
Helps conduct electricity in the body
Maintaining regular heartbeat
That's the short list. Let's just say calcium has many and varied roles in your metabolism.
KEY THOUGHT: If one or more of those roles demands more calcium, it goes to the calcium bank to get some — i.e., your bones.
In other words, if your calcium metabolism is out of whack, simply taking more calcium will not fix it. In fact, taking excess calcium raises blood levels of this mineral.
A nasty consequence of excess circulating calcium is that it can accumulate in pockets of arterial damage. The net effect is to make arterial clogging worse. This is why one of the dangers of taking excess calcium leads to an increased risk of cardiovascular problems, specifically heart attacks.
Excess calcium also challenges your kidneys to reduce blood levels. They do so by forming kidney stones.
Calcium depletion from bones does not mean you need to take more calcium. It means you need to find and fix the underlying issue with your calcium metabolism.
How Much Calcium?
The amount you need varies, depending on many factors. Your individual supplement needs can vary between 500 and 1,200 mg per day. The best overview recommendations are summarized by Dr. Andrew Weil, here: How Much Calcium is Too Much? Dr. Weil generally offers a good starting point for taking calcium and the other main minerals that you need to support its functions.
Unfortunately, the development of osteoporisis can continue its downward spiral even when you reach your recommended daily intake. Taking more calcium at this point is fruitless, even harmful.
ONE CAVEAT: Calcium function depends on vitamin D. Many supplements provide both, often combined with magnesium. However, by far the best way to get the necessary amounts of vitamin D, in the right forms and in the right places, is by exposing your skin to ultraviolet light (specifically UV-B) from the sun.
Vitamin D supplements fall way short of how effective vitamin D is when your body makes it in your skin.
Strontium as an Osteoporosis Treatment
Strontium for bone health is not news. Modern medicine has known about it since at least 1952. Doctors haven't prescribed it because, until recently, it didn't make money for drug companies. (Natural minerals, by themselves, are not patentable.)
Now all that has changed. Surprise, surprise, surprise: a French pharmaceutical company has invented a patentable form of strontium, called strontium ranelate.
All they did was to link a synthetic substance, ranelic acid, to strontium. Voila! Strontium ranelate is now a patented drug for treating osteoporosis!
The strontium ranelate drug is called Osseor, Protelos, or Protos. It has been approved as a treatment for osteoporosis in 70 countries. The list does not yet include the U.S.
The U.S. approval of strontium ranelate has been slowed by objections to its side effects. Longer term observations of patients treated with it have revealed an increased risk of serious cardiovascular disorders due to blood clots.
Great News – Strontium Ranelate is Unnecessary in the First Place
Research since the 1950s continues to show the effectivenss of different strontium salts for increasing bone strength. Studies have mostly used either strontium lactate, strontium chloride, or strontium citrate. Currently the most widely available form of strontium from supplement manufacturers is strontium citrate.
Like strontium ranelate, all of these salts provide ionic strontium that goes directly into bone structure. Unlike strontium ranelate, they do not have dangerous side effects.
Strontium salts are a great example of a natural treatment for osteoporosis that has led to the development of a completely unnecessary prescription drug.
Gee, what a surprise.
Recommendations
Although you can get certain minerals from foods, strontium is not one of them. There is just not enough. Even in foods with the highest amounts – e.g., kale and spinach – the maximum amounts only reach up to 70 mg/kg.
You would need to consume about 21 lbs of these veggies per day to reach the recommended daily amount of strontium, which is about 680 mg.
The only way to get enough of this mineral into your body is through supplementation.
A good strontium citrate supplement should provide at least 300 mg of strontium per dose, to be taken 1-3 times a day. The most important advice for taking supplemental strontium is to take it between meals and not within two hours of taking any kind of calcium supplement. This is because calcium from foods or supplements interferes with the uptake of strontium.
What to Expect
Building measurable new bone tissue may take several months with strontium. Easy-to-measure bone density scans will look better and better over time. Unlike bisphosphonate drugs, however, strontium will actually strengthen bones. This is why the incidence of bone fractures has been shown to decrease in studies on strontium as an osteoporosis treatment.
After all, preventing bone fractures is the whole reason for making bones stronger in the first place.
All the best in natural health,

DISCLAIMER
Statements on this page have not been evaluated by the Food and Drug Administration. This product is not intended to diagnose, treat, cure, or prevent any disease.