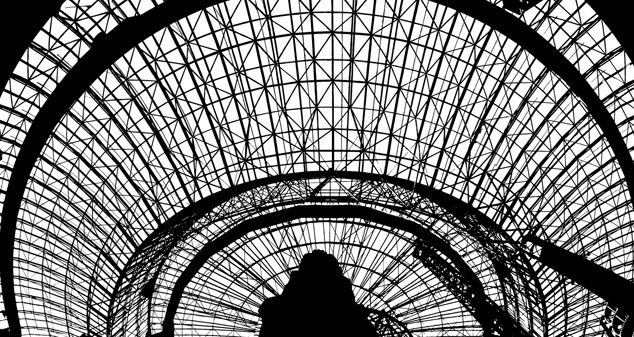 What exactly is a C60 supplement? First off, C60 is the most phenomenal new supplement ingredient I've ever seen. It's pretty cool stuff.
Image by Gordon Johnson from Pixabay
C60 itself seems like an oddity as a nutritional supplement ingredient. It's a pure carbon crystal made of 60 carbon atoms. Nothing else – just carbon. (Like diamonds.)
Plants don't make it. Animals don't make it. Ditto for all of life, for that matter.
It's such an odd structure that, when its existence was first predicted on theoretical grounds in 1970, nobody believed it. The prediction wasn't confirmed until 1985, when it was discovered in 'carbon black' – i.e., soot.
Since then nearly 8,000 research articles have been published on it, as listed in a search on PubMed. Most have appeared since 2005.
Now here's the surprise.
The C60 Supplement Surprise
How can a polymer made of 60 carbon atoms – and nothing else – even exist?
A clue comes from its alternate names: fullerene, buckminsterfullerene, buckyballs.
C60 crystallizes into the shape of a geodesic dome, which provides it great stability even though its only ingredient is carbon.
Thus, the names are in honor of Buckminster Fuller, the American architect who popularized geodesic domes.
Thus, we have the term 'C60 fullerene supplement'.
The big surprise, however, is the biological effects of C60.
Let's start looking into them with a couple of quotes from a supplier of C60 products. The company is C60 Purple Power™, which offers a number of C60 supplements for people and pets.
As stated on their website, two fundamental activities of C60 underlie virtually all of its health benefits.
Scavenges free radicals
Believed to be the most powerful antioxidant known
Seems to me I've seen these features also attributed to countless other nutritional ingredients. Meaning, just making those claims fails to impress me.
However, what does impress me is the research backing up those activities.
In other words, what might be the health benefits of C60 based on scientific research?
Now we're getting somewhere.
C60 Health Benefits in Brief
Adding 'health' to a search for C60 on PubMed narrows the list down to 275 articles. Substituting 'supplement' instead of 'health' drops it to 23.
These search results tell me three things:
C60 has attracted a lot of interest since it was first discovered
Research interest in its health applications is still at the beginning
Creating supplements out of it is very, very new
In spite of the narrowed list of research on its health benefits, we already know C60 can help with the following:
Sunburn
Viral infections
Allergies
Stimulating immunity
Radiation damage
Oxidative stress
Boosting brain activity
Amyloid plaque buildup in the brain
Boosting brain activity
Hair growth
Skin vitality
Nail health
Supports athletic performance
Boosts immunity, especially against cancer
Longevity*
*Those Lucky Mice!
Scientists don't generally live long enough to do experimental research on longevity in their fellow humans. That's why short-lived lab animals are so popular for studying factors affecting lifespan.
In this case, the choice is mice. Even though studies are still new on C60 and longevity, some of the early studies show promise.
So it's been good for those lucky mice. Not yet sure how well it applies to humans longevity. Stay tuned!
C60 Health Research Resources
Most of the studies so far involve either cell cultures or lab animals. Some are beginning to appear based on human subjects.
Rather than review the whole body of research, I'm going to point the seriously interested to a healthy list of sample studies. I've included this list at the end of this post, with links to each reference.
It could be fascinating reading for you. A bit detailed and jargony – yet fascinating nonetheless.
Now how about the best suggestions for how C60 can benefit your health…
C60 Health Benefits in Detail
The following summarizes what that body of research is telling us.
BENEFITS FOR SKINCARE
This avenue of research shows the most promise. C60 promotes smooth, youthful skin. It may protect against sunburn. It also seems to help with acne.
ANTI-INFLAMMATORY
The two best supported uses as an anti-inflammatory include reducing eczema and reducing inflammation in joints.
ANTI-AGING
In general, reducing inflammation is a good strategy for increasing lifespan. So far studies on mice have shown promise in this area.
INCREASED ENERGY
This benefit arises from C60's ability to boost in metabolism in mitochondria. It works in part by stifling the overproduction of reactive oxygen species (aka, ROS) that slow energy production.
HEALTHY WEIGHT
It's almost a given that enhancing energy metabolism in mitochondria will help with weight loss. It's another benefit to C60's anti-inflammatory activities. After all, obesity is an inflammatory disorder.
In addition, C60 also helps stop the formation of fat cells.
BRAIN HEALTH
A 2017 study shows great promise in protecting the brain against the buildup of amyloid plaque. This is the plaque that characterizes Alzheimer's Disease.
CANCER
Interestingly, two carbon crystals combine to cause cancer cells to self-destruct. These are C60 and diamond powder.
(I haven't yet seen a credible supplement made with diamond powder. C60 is still the best bet for carbon crystals.)
MUSCLE RECOVERY
Another 2017 study, this time in rats, showed the animals to need less post-exercise recovery time and had more endurance.
RADIATION
C60 shows activity in protecting against the effects of non-native electromagnetic radiation (nnEMFs). This primarily includes microwaves and millimeter waves in use for high-speed communications systems (e.g., your home wi-fi).
Are there C60 Side Effects?
Current research clearly shows that pristine C60 has no acute or sub-acute toxicity at high doses in a large variety of living organisms, including humans.
The one concern that keeps popping up involves C60 preparations in olive oil. Specifically, the mixture becomes toxic when exposed to light, especially UV light. This isn't a problem if the preparations are kept in dark brown bottles to keep out light.
It's also not a problem when C60 is dissolved in less reactive oils, such as coconut oil.
How to Use C60
Research suggests oil-soluble C60 supplements to be more effective than water-soluble products. Thus, commercial products are usually dissolved in different oils – olive, coconut, and avocado being the most common sources.
Personally I favor coconut oil because it has a unique healing profile due to its medium-chain fats. Sometimes the medium-chain fats are concentrated from whole coconut oil and labeled 'MCT' oil (i.e., 'medium-chain triglycerides').
Examples of such products, made by the aforementioned C60 Purple Power™ are available on Amazon. One example is the C60 Purple Power Organic MCT Coconut Oil, Organic Cold-Pressed Coconut Oil, 99.99% Pure C60 Carbon Fullerenes here.
Note its dark bottle to protect against influence from light (although it's not such an issue with MCT oil).
The other quality control features I think are also important include its organic certification, its solvent-free production, its quality certification by third-party testing labs, and its high concentration (99.95% to 99.99% pure C60).
C60 – Supplement Wave of the Future?
As I said right at the top, C60 is the most phenomenal new supplement ingredient I've ever seen.
Even though I'm an herb guy, I can see the potential for this non-botanical product to be a wonderful addition to the cornucopia of supplements out there.
Comments or Questions?
I'd love to hear from you. This and every other post here provides a comment section at the end of the post, exactly for that purpose.
So, by all means, leave me your thoughts.
I would be especially grateful if you point out any flaws in my logic, factual errors, or ordinary typos. (I'll give you a little 'huzzah' in my heart.)
Then I'll respond as soon as I can.
References
Ali SS, Hardt JI, Quick KL, Kim-Han JS, Erlanger BF, Huang TT, Epstein CJ, Dugan LL. A biologically effective fullerene (C60) derivative with superoxide dismutase mimetic properties. Free Radic Biol Med. 2004 Oct 15;37(8):1191-202. doi: 10.1016/j.freeradbiomed.2004.07.002. PMID: 15451059.
Fujimoto T, Taira H, Ito M, Miwa N, Saito Y. Fullerene is effective against wrinkles. Aging/Geriatrics 2010 Maar 01;62(3, SUPPLEMENT 1): AB22. DOI:https://doi.org/10.1016/j.jaad.2009.11.127
González LF, Bevilacqua LE, Naves R. Nanotechnology-Based Drug Delivery Strategies to Repair the Mitochondrial Function in Neuroinflammatory and Neurodegenerative Diseases. Pharmaceutics. 2021 Dec 1;13(12):2055. doi: 10.3390/pharmaceutics13122055. PMID: 34959337; PMCID: PMC8707316.
Liu Q, Jin L, Shen FH, Balian G, Li XJ. Fullerol nanoparticles suppress inflammatory response and adipogenesis of vertebral bone marrow stromal cells–a potential novel treatment for intervertebral disc degeneration. Spine J. 2013 Nov;13(11):1571-80. doi: 10.1016/j.spinee.2013.04.004. Epub 2013 May 10. PMID: 23669123; PMCID: PMC3841235.
Kuznietsova H, Dziubenko N, Hurmach V, Chereschuk I, Motuziuk O, Ogloblya O, Prylutskyy Y. Water-Soluble Pristine C60 Fullerenes Inhibit Liver Fibrotic Alteration and Prevent Liver Cirrhosis in Rats. Oxid Med Cell Longev. 2020 Feb 13;2020:8061246. doi: 10.1155/2020/8061246. PMID: 32148657; PMCID: PMC7044474.
Baati T, Bourasset F, Gharbi N, Njim L, Abderrabba M, Kerkeni A, Szwarc H, Moussa F. The prolongation of the lifespan of rats by repeated oral administration of [60]fullerene. Biomaterials. 2012 Jun;33(19):4936-46. doi: 10.1016/j.biomaterials.2012.03.036. Epub 2012 Apr 10. Erratum in: Biomaterials. 2012 Sep;33(26):6292-4. PMID: 22498298.
Chistyakov VA, Smirnova YO, Prazdnova EV, Soldatov AV. Possible mechanisms of fullerene C₆₀ antioxidant action. Biomed Res Int. 2013;2013:821498. doi: 10.1155/2013/821498. Epub 2013 Oct 8. PMID: 24222918; PMCID: PMC3816026.
Dugan LL, Gabrielsen JK, Yu SP, Lin TS, Choi DW. Buckminsterfullerenol free radical scavengers reduce excitotoxic and apoptotic death of cultured cortical neurons. Neurobiol Dis. 1996 Apr;3(2):129-35. doi: 10.1006/nbdi.1996.0013. PMID: 9173920.
Durašević S, Pejić S, Grigorov I, Nikolić G, Mitić-Ćulafić D, Dragićević M, Đorđević J, Todorović Vukotić N, Đorđević N, Todorović A, Drakulić D, Veljković F, Pajović SB, Todorović Z. Effects of C60 Fullerene on Thioacetamide-Induced Rat Liver Toxicity and Gut Microbiome Changes. Antioxidants (Basel). 2021 Jun 4;10(6):911. doi: 10.3390/antiox10060911. PMID: 34199786; PMCID: PMC8226855.
Ganesan P, Choi DK. Current application of phytocompound-based nanocosmeceuticals for beauty and skin therapy. Int J Nanomedicine. 2016 May 11;11:1987-2007. doi: 10.2147/IJN.S104701. PMID: 27274231; PMCID: PMC4869672.
Gordon R, Podolski I, Makarova E, Deev A, Mugantseva E, Khutsyan S, Sengpiel F, Murashev A, Vorobyov V. Intrahippocampal Pathways Involved in Learning/Memory Mechanisms are Affected by Intracerebral Infusions of Amyloid-β25-35 Peptide and Hydrated Fullerene C60 in Rats. J Alzheimers Dis. 2017;58(3):711-724. doi: 10.3233/JAD-161182. PMID: 28482636.
Grohn KJ, Moyer BS, Wortel DC, Fisher CM, Lumen E, Bianchi AH, Kelly K, Campbell PS, Hagrman DE, Bagg RG, Clement J, Wolfe AJ, Basso A, Nicoletti C, Lai G, Provinciali M, Malavolta M, Moody KJ. C60 in olive oil causes light-dependent toxicity and does not extend lifespan in mice. Geroscience. 2021 Apr;43(2):579-591. doi: 10.1007/s11357-020-00292-z. Epub 2020 Oct 29. PMID: 33123847; PMCID: PMC8110650.
Hamblin MR. Fullerenes as photosensitizers in photodynamic therapy: pros and cons. Photochem Photobiol Sci. 2018 Nov 1;17(11):1515-1533. doi: 10.1039/c8pp00195b. Epub 2018 Jul 25. PMID: 30043032; PMCID: PMC6224300.
Inui S, Aoshima H, Nishiyama A, Itami S. Improvement of acne vulgaris by topical fullerene application: unique impact on skin care. Nanomedicine. 2011 Apr;7(2):238-41. doi: 10.1016/j.nano.2010.09.005. Epub 2010 Sep 29. PMID: 20887812.
John J. Ryan, Henry R. Bateman, Alex Stover, Greg Gomez, Sarah K. Norton, Wei Zhao, Lawrence B. Schwartz, Robert Lenk and Christopher L. Kepley J. Fullerene Nanomaterials Inhibit the Allergic Response
Immunol July 1, 2007, 179 (1) 665-672; DOI: https://doi.org/10.4049/jimmunol.179.1.665.
Kato S, Aoshima H, Saitoh Y, Miwa N. Fullerene-C60/liposome complex: Defensive effects against UVA-induced damages in skin structure, nucleus and collagen type I/IV fibrils, and the permeability into human skin tissue. J Photochem Photobiol B. 2010 Jan 21;98(1):99-105. doi: 10.1016/j.jphotobiol.2009.11.010. Epub 2009 Dec 2. PMID: 20036139.
Kato S, Kikuchi R, Aoshima H, Saitoh Y, Miwa N. Defensive effects of fullerene-C60/liposome complex against UVA-induced intracellular reactive oxygen species generation and cell death in human skin keratinocytes HaCaT, associated with intracellular uptake and extracellular excretion of fullerene-C60. J Photochem Photobiol B. 2010 Feb 12;98(2):144-51. doi: 10.1016/j.jphotobiol.2009.11.015. Epub 2009 Dec 5. PMID: 20060738.
Kolosnjaj J, Szwarc H, Moussa F. Toxicity studies of fullerenes and derivatives. Adv Exp Med Biol. 2007;620:168-80. doi: 10.1007/978-0-387-76713-0_13. PMID: 18217343.
Lazcano-Silveira R, Jia X, Liu K, Liu H, Li X, Hui M. Carbon 60 Dissolved in Grapeseed Oil Inhibits Dextran Sodium Sulfate-Induced Experimental Colitis. J Inflamm Res. 2022 Jul 25;15:4185-4198. doi: 10.2147/JIR.S366886. PMID: 35915853; PMCID: PMC9338394.
Lee H, Seok Lee J, Moor KJ, Kim HI, Kim SR, Gim G, Lee J, Kim HH, Fahmy TM, Kim JH, Lee C. Hand-ground fullerene-nanodiamond composite for photosensitized water treatment and photodynamic cancer therapy. J Colloid Interface Sci. 2021 Apr;587:101-109. doi: 10.1016/j.jcis.2020.12.020. Epub 2020 Dec 11. PMID: 33360882.
Li CW, Li LL, Chen S, Zhang JX, Lu WL. Antioxidant Nanotherapies for the Treatment of Inflammatory Diseases. Front Bioeng Biotechnol. 2020 Mar 18;8:200. doi: 10.3389/fbioe.2020.00200. PMID: 32258013; PMCID: PMC7093330.
Liu Q, Cui Q, Li XJ, Jin L. The applications of buckminsterfullerene C60 and derivatives in orthopaedic research. Connect Tissue Res. 2014 Apr;55(2):71-9. doi: 10.3109/03008207.2013.877894. Epub 2014 Jan 24. PMID: 24409811; PMCID: PMC4124742.
Liu Y, Jiao F, Qiu Y, Li W, Qu Y, Tian C, Li Y, Bai R, Lao F, Zhao Y, Chai Z, Chen C. Immunostimulatory properties and enhanced TNF- alpha mediated cellular immunity for tumor therapy by C60(OH)20 nanoparticles. Nanotechnology. 2009 Oct 14;20(41):415102. doi: 10.1088/0957-4484/20/41/415102. Epub 2009 Sep 16. PMID: 19755733.
Mamontova TV, Mykytiuk MV, Bobrova NO, Kutsenko LO, Vesnina LE, Kaĭdashev IP. [The anti-inflammatory effect of fullerene C60 on adjuvant arthritis in rats]. Fiziol Zh (1994). 2013;59(3):102-10. Ukrainian. PMID: 23957171.
Monti D, Moretti L, Salvioli S, Straface E, Malorni W, Pellicciari R, Schettini G, Bisaglia M, Pincelli C, Fumelli C, Bonafè M, Franceschi C. C60 carboxyfullerene exerts a protective activity against oxidative stress-induced apoptosis in human peripheral blood mononuclear cells. Biochem Biophys Res Commun. 2000 Nov 2;277(3):711-7. doi: 10.1006/bbrc.2000.3715. PMID: 11062018.
Pei Y, Cui F, Du X, Shang G, Xiao W, Yang X, Cui Q. Antioxidative nanofullerol inhibits macrophage activation and development of osteoarthritis in rats. Int J Nanomedicine. 2019 Jun 6;14:4145-4155. doi: 10.2147/IJN.S202466. PMID: 31239673; PMCID: PMC6559768.
Prylutskyy YI, Vereshchaka IV, Maznychenko AV, Bulgakova NV, Gonchar OO, Kyzyma OA, Ritter U, Scharff P, Tomiak T, Nozdrenko DM, Mishchenko IV, Kostyukov AI. C60 fullerene as promising therapeutic agent for correcting and preventing skeletal muscle fatigue. J Nanobiotechnology. 2017 Jan 13;15(1):8. doi: 10.1186/s12951-016-0246-1. PMID: 28086894; PMCID: PMC5237293.
Shershakova N, Baraboshkina E, Andreev S, Purgina D, Struchkova I, Kamyshnikov O, Nikonova A, Khaitov M. Anti-inflammatory effect of fullerene C60 in a mice model of atopic dermatitis. J Nanobiotechnology. 2016 Jan 25;14:8. doi: 10.1186/s12951-016-0159-z. PMID: 26810232; PMCID: PMC4727272.
Shytikov D, Shytikova I, Rohila D, Kulaga A, Dubiley T, Pishel I. Effect of Long-Term Treatment with C60 Fullerenes on the Lifespan and Health Status of CBA/Ca Mice. Rejuvenation Res. 2021 Oct;24(5):345-353. doi: 10.1089/rej.2020.2403. Epub 2021 May 19. PMID: 33849306.
Takahiro Fujimoto T, Hikaru Taira H, Masayuki Ito M, Nobuhiko Miwa N, Yasukazu Saito Y. Fullerene is effective against wrinkles. Aging/Geriatrics 2010 Maar 01;62(3, SUPPLEMENT 1): AB22.
DOI:https://doi.org/10.1016/j.jaad.2009.11.127
Xiao L, Aoshima H, Saitoh Y, Miwa N. The effect of squalane-dissolved fullerene-C60 on adipogenesis-accompanied oxidative stress and macrophage activation in a preadipocyte-monocyte co-culture system. Biomaterials. 2010 Aug;31(23):5976-85. doi: 10.1016/j.biomaterials.2010.04.032. Epub 2010 May 20. PMID: 20488530.
Ye L, Kollie L, Liu X, Guo W, Ying X, Zhu J, Yang S, Yu M. Antitumor Activity and Potential Mechanism of Novel Fullerene Derivative Nanoparticles. Molecules. 2021 May 28;26(11):3252. doi: 10.3390/molecules26113252. PMID: 34071369; PMCID: PMC8198614.
Zhou H, Luo D, Chen D, Tan X, Bai X, Liu Z, Yang X, Liu W. Current Advances of Nanocarrier Technology-Based Active Cosmetic Ingredients for Beauty Applications. Clin Cosmet Investig Dermatol. 2021 Jul 13;14:867-887. doi: 10.2147/CCID.S313429. PMID: 34285534; PMCID: PMC8286087.
https://www.ncbi.nlm.nih.gov/pmc/articles/PMC8286087/
Zhou Z, Lenk R, Dellinger A, MacFarland D, Kumar K, Wilson SR, Kepley CL. Fullerene nanomaterials potentiate hair growth. Nanomedicine. 2009 Jun;5(2):202-7. doi: 10.1016/j.nano.2008.09.005. Epub 2009 Feb 14. PMID: 19223242.
All the best in natural health,

DISCLAIMER
Statements on this page have not been evaluated by the Food and Drug Administration. This product is not intended to diagnose, treat, cure, or prevent any disease.
This site contains affiliate links to products.
I may receive a commission for purchases made through these links.