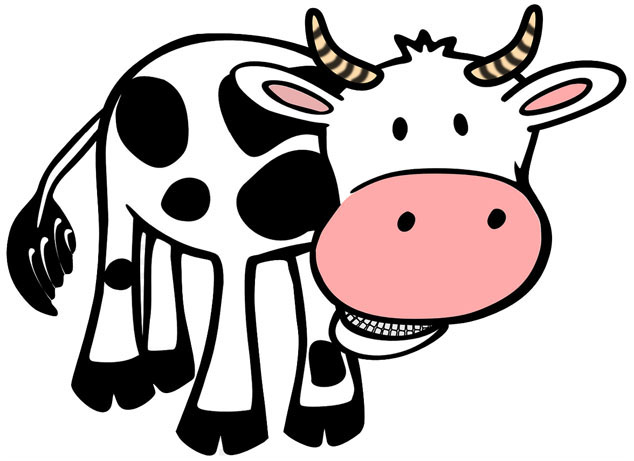 What is beef gelatin, you may ask? First off, it's not the only gelatin out there. The main alternative is pork. Plants don't make it, although there's a substitute.
Image by Clker-Free-Vector-Images from Pixabay
ARE YOU, LIKE ME, A SENIOR WHO'S INTERESTED IN STAYING HEALTHY FOR YEARS TO COME? IF SO, YOU MIGHT LIKE TO SEE WHAT A SCIENTIST (ME) HAS TO SAY ABOUT HOW TO ACHIEVE IT AT NO EXTRA COST TO YOU, WITHOUT EVEN HAVING TO LEAVE HOME, STARTING HERE: HEALTHY AGING NATURALLY.
Look, you're probably taking in gelatin every day. You may be surprised how ubiquitous it is.
It's inescapable.
Knowing where it comes from and where it's used might help you make better choices among which kinds you're consuming. At least, that's the theory. It's easier said than done.
Let's get started with…
Fun Facts About Gelatin
Gelatin is a very versatile substance. Here are just a few cool things to know about it.
Boy! Is this stuff GREAT for your health! (More on that later.)
In a way, you're made of the same ingredients found in gelatin – i.e., collagen protein. (Without collagen holding you together, you'd be a big pile of goo.)
Gelatin is actually partially hydrolyzed collagen (meaning, broken down into its component amino acids).
Based on the health benefits of gelatin, Jell-O can be a health food – at least without too much sugar or too many artificial food dyes.
Gelatin has a wide range of uses as a thickening agent or stabilizer in 'gel' foods – gummies, jams, jellies, puddings, and marshmallows.
Besides its use in desserts and candies, it's also commonly used as a gelling agent in beverages, medications, drug or vitamin capsules, photographic films, papers, and cosmetics.
What is Beef Gelatin?
Collagen for making gelatin can come from any tissue containing it – mainly skin, bones, cartilage, and tendons.
Preparation of gelatin for food and supplement manufacturing generally entails hot water extraction. The extract is partially hydrolyzed by heating in acid. Then it's filtered, clarified, sterilized, and dried to make the final product.
Food- and pharmaceutical-grade gelatin comes mainly from bones.
Industrial-grade comes from hides.
In both cases, the result is a colorless and tasteless water-soluble gel.
The congealed substance you might notice when making bone broth is gelatin. (Don't ever throw that away!)
It's called 'beef' gelatin because it's made from cows. However, it contains no beef meat.
Unless you consume lots of beef broth, cartilage, or bone marrow, the best way to get a good amount of it in your diet is from supplements.
If you're taking a collagen supplement, or a supplement with collagen as one of the ingredients, make sure it's from grass-fed, pasture-raised cattle.
How About Pork?
The main difference from beef gelatin is that pork gelatin comes almost exclusively from skin.
They both have a similarly wide variety of uses in foods, medicines, supplements, and industrial applications.
Interestingly, pork gelatin is the stabilizer of choice for making many kinds of vaccines.
Another, not so obvious difference, is the comparative 'cleanliness' of the source animals. As my local meat shop tells me, beef can be raised 'clean' when grass-fed and pasture-raised. In contrast, there's no accounting for what pigs will eat. First-litter sows are even known to eat their own young. (Sorry for that visual.)
This is why my meat guy makes no claims about the cleanliness of his pork.
Any cleanliness/organic claims about pork gelatin in foods or supplements are simply not valid.
Beef vs. Pork Gelatins
Although they are similar in many ways, the two kinds of gelatin differ by the following:
They differ in consistency – beef gelatin is a bit 'stiffer'.
Pork gelatin has a lighter taste.
Beef gelatin melts at a higher temperature than pork gelatin. This means cooking with beef gelatin will take longer and the dish will be less tender.
Pork gelatin has more of a tendency to float due to its lower density.
Beef gelatin dissolves more easily in cold liquids.
Beef gelatin has a higher protein content, which explains why it's more expensive.
Other Gelatin Kids on the Block
Any animal with bones can be a source of collagen for making gelatin.
The two main sources outside of beef and pork are chicken and fish bones.
Their bones contain less of the tougher type I and type II collagens found in beef and pork gelatins. This makes chicken and fish collagens easier to break down by heat.
Fish collagen does have one unique property – you can easily get it from edible fish bones. My favorite source is canned, bone-in sardines (in water, not oil – see why here: Vegetable Oils That Cause Inflammation).
A relatively newer type of gelatin on the supplement market derives from egg shell membrane collagen. Imagine that!
What is Beef Gelatin Good For?
Gelatins are great sources of collagen for your health. Many supplement companies manufacture collagen supplements (although they aren't referred to as 'gelatin').
Considering the most abundant protein in your body is collagen, keeping it healthy is a key to good health in many ways.
A quick peek into the benefits of collagen confirms it. Here's what we know.
Prevents and restores tissue damage, especially in combination with vitamin C. (Although be aware that supplements don't really contain vitamin C – see my post on why, here: Vitamin C Supplements Don't Contain Vitamin C.)
Helps maintain elasticity of the skin.
Likewise, it may also promote healthy growth in hair and nails.
Provides sufficient glutamate for conversion into glutamine for gut health.
One of the main amino acids in collagen, glycine, may help type 2 diabetics better manage blood sugar.
Another abundant amino acid in collage, lysine, helps the body absorb calcium. In so doing it contributes to stronger bones.
It helps replenish cartilage in damaged joints.
Sorry, Vegetarians – Plants Don't Make True Gelatin
What we're after for health benefits is the amino acid profile in collagen protein. Neither collagen nor its special amino acid composition are made by plants.
Therefore any gelling substance from plants will fail to deliver any of the benefits of collagen as listed above.
The main use of gelling agents from plants is in food. A few sources provide this property, including:
Pectin
Like other plant gelling agents, pectin is a carbohydrate polymer containing little to no protein.
It's mains commercial sources are citrus peels and apple skins.
Agar Agar
Or, just 'agar'.
This is another type of carbohydrate polymer. It comes from seaweed extracts.
If you've ever cooked with seaweeds, you've undoubtedly experienced their 'slimy' expansion when they're wetted. That's the gelling action by the internal carbohydrate.
Tapioca
Tapioca is a starch that thickens when mixed in water or juice. It's source is the root of the cassava plant.
It comes in flakes or powders, which can be wetted and rolled into the 'pearls' you see, for example, in tapioca puddings.
A Caution About Gelatins
On average, gelatin contains about 21% the amino acid glycine. It's the dominant amino acid in all collagens – yours, mine, your pet fish's. You get the picture.
This makes consuming gelatins/collagens a wonderful way to incorporate glycine into your own collagen.
Having sufficient glycine in the right places determines the integrity of your collagen.
This is where things get tricky biochemically.
Unfortunately, our environment is plagued with a fake glycine.
The more of it you take in, the worse off all of your connective tissue will be – bones, joints, skin, organ 'glue' (internal organs are held together by collagen).
The source of all that fake glycine?
Glyphosate – the main active ingredient in the herbicide, Roundup.
It's the main herbicide is use today in industrial agriculture.
It's widespread use is a shocking reminder of how your government is not your friend when it comes to healthy living.
I was so shocked when I delved into just how bad this toxin is, I posted a 3-part series on it, starting here: Glyphosate Toxicity – Government Approved Lies That Keep On Giving.
My apologies ahead of time if the information in that post causes you to lose sleep. I just think everyone should know the truth about glyphosate.
Now, although it's difficult to avoid that crapola, at least you can make the personal decision to never, ever use it your own yard!
Look for the Right Collagen Supplement
You can consume just so many fish bones and chew off the cartilage from so many chicken bones.
To get more collagen into your body, your best option of supplementing with collagen (often referred to as 'collagen peptides').
The main source worldwide, which is an added ingredient to many brands of supplement products is a product called Arthred®. It's manufactured by Allergy Research Group.
This is the one I use, in pure form without any other ingredients.
Joint health supplements will often include a few grams of Arthred in each scoop. They will cite the brand on their ingredients labels.
I don't have a 'best' recommendation about where to get it. My advice is to search for it online so you can get the best deal.
Then if someone ever asks you, what is beef gelatin, you can explain what you've read about it in this post AND give them a heads up on the best kinds of supplements providing the all-important collagen protein.
Comments or Questions?
I'd love to hear from you. This and every other post here provides a comment section at the end of the post, exactly for that purpose.
So, by all means, leave me your thoughts.
I would be especially grateful if you point out any flaws in my logic, factual errors, or ordinary typos. (I'll give you a little 'huzzah' in my heart.)
Then I'll respond as soon as I can.
All the best in natural health,

DISCLAIMER
Statements on this page have not been evaluated by the Food and Drug Administration. Information here is not is not intended to diagnose, treat, cure, or prevent any disease.
This site contains affiliate links to products.
I may receive a commission for purchases made through those links.
This doesn't change the cost to you.