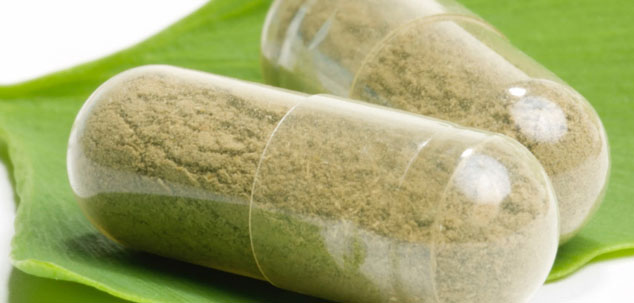 A veggie cap can cause stomach discomfort, gas, and bloating. If you've ever reacted to certain supplements, the capsules containing them may be the culprit.
ARE YOU, LIKE ME, A SENIOR WHO'S INTERESTED IN STAYING HEALTHY FOR YEARS TO COME? IF SO, YOU MIGHT LIKE TO SEE WHAT A SCIENTIST (ME) HAS TO SAY ABOUT HOW TO ACHIEVE IT AT NO EXTRA COST TO YOU, WITHOUT EVEN HAVING TO LEAVE HOME, STARTING HERE: HEALTHY AGING NATURALLY.
So-called 'vegetable capsules' were created in a misguided attempt to replace those nasty, animal-based gelatin capsules that supplements used to come in. This move has been more harmful than helpful, because 'veggie caps' are not as natural as the supplement manufacturers want you to believe.
This site contains affiliate links to products.
I may receive a commission for purchases made through these links.
A Personal Experiment
You CAN do this at home.
I never even considered that veggie caps could be a problem. That is, until I did a simple experiment. It started with the observation that when I took a boatload of supplements at one time, I got NASCAR-fast burning diarrhea racing through me. Frankly, this kept me from taking my supplements as regularly as I would have liked.
I always suspected vitamin C as the culprit, since this is a common side effect of taking too much of this vitamin without building up tolerance to it.
For some reason, though, I started to wonder about all the veggie cap material that I was also taking with my supplements. To check out this out, all I did was disassemble all of my supplement capsules and dump their contents into a liter of water. This is what I drank down over a few hours and … VOILA! … discovered that it caused no digestive problems whatsoever.
Hmm.
Of course, in this Age of Google, I soon found forums and blog comments where lots and lots of other folks reported the same difficulties when taking supplements in veggie caps.
Now for the Shocker
All of the following sentiments about veggie caps are absolutely untrue!
"Veggie caps are easily digested."
"Veggie caps are all natural."
"Veggie caps are soooo much better for you than gelatin caps."
These are marketing-based claims designed to feed the oversimplified beliefs of the "plants are cleaner" crowd.
Here is what I found out to be the real truth about veggie caps.
They are made of a substance called hydroxypropyl methylcellulose, which is described as follows on Wikipedia:
Hypromellose, short for hydroxypropyl methylcellulose (HPMC), is a semisynthetic, inert, viscoelastic polymer used as an ophthalmic lubricant, as well as an excipient and controlled-delivery component in oral medicaments, found in a variety of commercial products. As a food additive, hypromellose is an emulsifier, thickening and suspending agent, and an alternative to animal gelatin.
Got all that? Here is some more enlightenment.
The driving reason behind the creation of veggie caps was to provide a substitute for gelatin caps. Gelatin is derived from collagen, which comes from animals. Remember the good old days, when Jell-O was a great gelatin-based treat? Fast forward to modern times, whereby collagen-based supplements are wonderful for the health of our joints, bones, skin, and nails. Yup, plain old Jell-O was the first collagen supplement.
Gelatin is easily digestible. If not, then generations of children would have suffered untold digestive harm from constant diarrhea and its consequent dehydration. Deadly.
The Reality of Veggie Cap Chemistry
Hydroxypropyl methylcellulose is made by starting with cellulose, which comes from plants. Cellulose is completely indigestible by humans. Altering cellulose by adding hydroxy, propyl, and methyl moieties does nothing to change that.
Veggie caps are therefore 100% indigestible!
HPMC is what we call a 'semi-synthetic' substance. It is not a natural substance!
Indigestible, semi-synthetic substances are not necessarily inert. In fact, they often provide fuel for colon bacteria that can digest a lot of things that pass through our system untouched. This is apparently what happens to veggie caps. That may not seem so bad until you realize that a colon bacterial bloom creates metabolic gases and acids that result in bloating and diarrhea.
This is why veggie caps are NOT better for you than gelatin caps!
What is Actually Better for You?
Gelatin capsules. Plain and simple.
Our bodies already have the ability to digest, absorb, and reassemble collagen. That's why eating Jell-O always made for better nails. That's why collagen supplements support the health of bones, joints, skin, and nails.
Ultimately, that is why gelatin capsules are superior in every way to veggie caps when it comes to health benefits.
What to Do
You can do several things to reduce your consumption of veggie caps when taking supplements.
Since supplements in veggie caps are hard to avoid, then do what I do. Disassemble each veggie cap and dump the contents into a glass of water. You can mix all of your supplements together that way.
Buy bulk powders whenever you can.
Buy supplements in softgels. Softgels are still made from gelatin.
Buy supplements that are already in liquid.*
*The main caveat for liquid supplements is to watch out for other ingredients, especially sweeteners. Most non-sugar sweeteners will act on our system the same way that veggie caps to.
Best Practices
My first choice for supplements is always based on how I can take them without consuming veggie caps. As mentioned above, this is fairly simple by removing capsule contents and mixing them in water, most easily in a shaker cup. It does take a while since I use as many daily supplements as I do.
Of course, the best and most convenient practice is getting powdered supplements in the first place, especially if they don't contain added sweeteners and food dyes.
Finding just the right powders can still be a challenge. The keys I look for include: dosages, forms of each vitamin (e.g., folate is much preferred over folic acid), and inclusion of the four most important minerals (magnesium, zinc, iodine, selenium).
There aren't very many products that measure up to my standards. However, a really top brand is this one by Metabolic Maintenance here:
If you like that product as much as I do, and you order from Amazon by clicking on that image, Jeff Bezos will send me a small commission for referring you. Nice guy, huh?
More 'Buyer Beware' Stuff
Not all supplements are what they're cracked up to be. And not everyone really needs a cartload of them.
Deciding what you need and what the best sources are may seem overwhelming. Just keep up as much a you can by reading and studying good information. Although I may be biased, I really like what I have to say about this topic.
You may, too. See what you think about these examples.
Do You Really Need Nutritional Supplements? Maybe.
Multivitamins – The Good, The Bad, The Ugly
Ultimately, regardless of how you reduce or eliminate veggie caps from your supplement protocol, you will be better off when you do so.
All the best in natural health,

DISCLAIMER
Statements on this page have not been evaluated by the Food and Drug Administration. This product is not intended to diagnose, treat, cure, or prevent any disease.