Muscle building exercises depend on phosphate for immediate energy. Boosting creatine monophosphate (phosphocreatine) is well established for this purpose. Here is the best way to boost the effectiveness of phosphocreatine to a much higher level than ever before.
The trick is to take creatine powder with dextrose (glucose). This post explains why it works and how to use it.
A typical protocol for creatine entails a loading phase of 20 grams per day, taken 5 grams at a time over the day, for 5 to 6 days. This is followed by a long term maintenance dosage of 3 to 5 grams per day. This protocol yields significant results in muscle building exercises within 5 to 10 days. Research shows that skipping the loading phase and starting with 3 to 5 grams per day is equally effective although it takes longer to get significant results (i.e., 4 or 5 weeks).
Boosting The Creatine Boost Even Further
One of the most preeminent pioneers in creatine research is Dr. Paul Greenhaff, Professor of Muscle Metabolism, The University of Nottingham Medical School, England. Dr. Greenhaff came up with the idea that the anabolic properties of insulin might be involved with creatine uptake into muscle tissue.
Here are some of the abstracts of research articles that Dr. Greenhaff has published on this topic.
J Appl Physiol. 2000 Sep;89(3):1165-71.
Protein- and carbohydrate-induced augmentation of whole body creatine retention
in humans.
Steenge GR, Simpson EJ, Greenhaff PL.
School of Biomedical Sciences, University Medical School, Queen's Medical Centre,
Nottingham NG7 2UH, United Kingdom.
This study investigated the effect of creatine supplementation in conjunction
with protein and/or carbohydrate (CHO) ingestion on plasma creatine and serum
insulin concentrations and whole body creatine retention. Twelve men consumed 4 x
5 g of creatine on four occasions in combination with 1) 5 g of CHO, 2) 50 g of
protein and 47 g of CHO, 3) 96 g of CHO, or 4) 50 g of CHO. The increase in serum
insulin was no different when the protein-CHO and high-CHO treatments were
compared, but both were greater than the response recorded for the low-CHO
treatment (both P < 0.05). As a consequence, body creatine retention was augmented by approximately 25% for protein-CHO and high-CHO treatments compared with placebo treatment. The areas under creatine- and insulin-time curves were related during the first oral challenge (r = -0.920, P < 0.05) but not after the fourth (r = -0.342). It is concluded, first, that the ingestion of creatine in conjunction with approximately 50 g of protein and CHO is as effective at potentiating insulin release and creatine retention as ingesting creatine in combination with almost 100 g of CHO. Second, the stimulatory effect of insulin on creatine disposal was diminished within the initial 24 h of supplementation. Am J Physiol. 1996 Nov;271(5 Pt 1):E821-6.
Carbohydrate ingestion augments skeletal muscle creatine accumulation during
creatine supplementation in humans.
Green AL, Hultman E, Macdonald IA, Sewell DA, Greenhaff PL.
Department of Physiology and Pharmacology, University Medical School, Queen's
Medical Center, Nottingham, United Kingdom.
This study investigated the effect of carbohydrate (CHO) ingestion on skeletal
muscle creatine (Cr) accumulation during Cr supplementation in humans. Muscle
biopsy, urine, and plasma samples were obtained from 24 males before and after
ingesting 5 g Cr in solution (group A) or 5 g Cr followed, 30 min later, by 93 g
simple CHO in solution (group B) four times each day for 5 days. Supplementation
resulted in an increase in muscle phosphocreatine (PCr), Cr, and total creatine
(TCr; sum of PCr and Cr) concentration in groups A and B, but the increase in TCr
in group B was 60% greater than in group A (P < 0.01). There was also a corresponding decrease in urinary Cr excretion in group B (P < 0.001). Creatine supplementation had no effect on serum insulin concentration, but Cr and CHO ingestion dramatically elevated insulin concentration (P < 0.001). These findings demonstrate that CHO ingestion substantially augments muscle Cr accumulation during Cr feeding in humans, which appears to be insulin mediated. Acta Physiol Scand. 1996 Oct;158(2):195-202.
Carbohydrate ingestion augments creatine retention during creatine feeding in
humans.
Green AL, Simpson EJ, Littlewood JJ, Macdonald IA, Greenhaff PL.
Department of Physiology and Pharmacology, University Medical School, Queen's
Medical Centre, Nottingham, UK.
Blood and urine samples were obtained from four groups of healthy male subjects
(A-D, total n = 22) before, during and after ingesting the following: group A, 5
g of creatine in solution; groups B and C, 5 g of creatine and 93 g of simple
carbohydrate in solution: group D, a creatine- and carbohydrate-free solution.
Subjects ingested the above preparations every 4 h for the remainder of the day
and throughout the next day (total daily creatine dose = 20 g), and reported back
to the laboratory on day 3 to undergo the same procedures as on day 1. Throughout
this time, subjects weighed and recorded all dietary intake, and those in groups
B and C ingested a prescribed isoenergetic high carbohydrate diet. Subjects in
group C also performed 1 h of cycling exercise at 70% of their maximal oxygen
consumption on the morning of each day. On both days 1 and 3, peak plasma
creatine concentration, the area under the plasma creatine concentration/time
curve and urinary creatine concentration were lower in groups B and C than in
group A. Conversely, serum insulin concentration was higher in groups B and C
than in A. No differences were evident when comparing groups B and C. These data
suggest carbohydrate ingestion augmented creatine retention during creatine
feeding and that creatine retention was not further increased when exercise was
performed prior to ingestion.
How To Use Glucose With Creatine
Research on boosting the impact of creatine clearly takes advantage of the anabolic effects of insulin. This just means that the right dose of carbohydrate, which stimulates insulin release, drives the uptake of creatine into muscle cells. The most effective carbohydrate is normal blood sugar, otherwise known as glucose or dextrose. The dosage is about 5 to 1, glucose to creatine monohydrate. Each gram of creatine monohydrate is best taken with 5 grams of glucose.
A Caution
Lots of commercial creatine formulas contain carbohydrate because of this well-known boosting effect. They often include fruit juice or some other source of sucrose, not glucose, as the sugar adjuvant. These are not as effective as using glucose itself. Your best bet is to buy creatine monohydrate and glucose (dextrose) separately and mix them together in the desired amounts in a glass of water just before taking them.
Furthermore, too many commercial formulas offer extra so-called boosting ingredients, none of which is as well-supported by scientific research as the simple mixture of creatine monohydrate and glucose.
Where to Get Glucose
If you look for glucose as a supplement, you will run up against a wall like I did. However, all I had to do was to switch my thinking to other possible sources. As it turns out, beer makers us it, and it is available at all beer-making supply stores. Indeed, it is downright cheap in comparison with supplements. I found corn starch dextrose (i.e., glucose) at such a store here in Tempe, AZ, at only $1.59 per pound. They also sell online, in case you don't have a local supplier like this one: The Beer Connection.
By the way…
The best books that I know of for showing you how to stay fit with quick, simple, at-home workouts are the Lightning Speed Fitness Program by Roger Haeske and the Fit Over 40 for Women by Brett Yokley. Roger and Brett also throw in lots of bonus books on diet, exercise, and lifestyle when you purchase their books. Click on images below for details.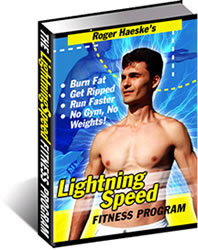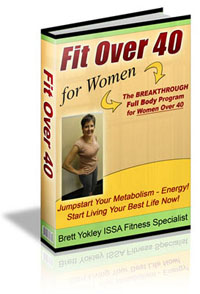 .
.
.
.
.
.
.
.
.
.
.
.
.
.
.
.
.
.
.
All the best in natural health,
Dr. D
Need a good source for your supplements?