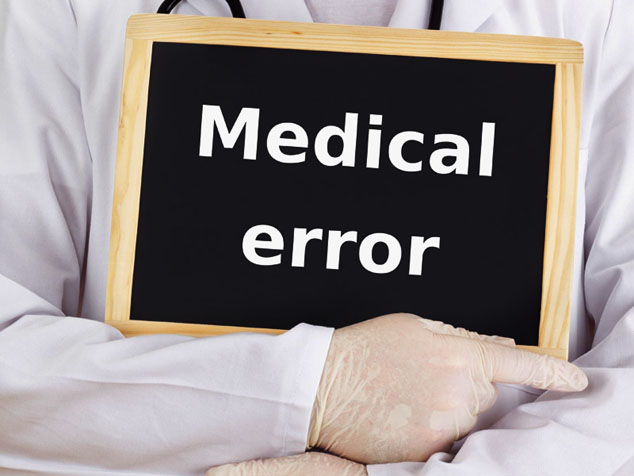 Avoid medical mistakes by considering the most important plank in my platform: Mother Nature offers everything you need for healing and being healthy. Mainstream medicine has strayed so far from this premise that the health industry has become a corrupt sickness industry. You must be knowledgeable enough to defend yourself against it. Likewise, you must also  be  able to defend yourself against the abundant flim-flam of natural approaches to health. My goal is to help you with both, whether it is pointing out good science, bad science, or the absence of science on every issue that I can cram into this blog. Read on.
Medical Mistakes: The #1 Killer That Threatens Your Health
Take a look at this astounding survey about the causes of death in the U.S.:
783,936 Deaths caused by medical mistakes
699,697 Deaths from heart disease
553,251 Cancer deaths
Yes, according to the most recent and most comprehensive statistical analysis ever published by doctors about their own profession, the #1 killer in the U.S. in 2001 was medical mistakes. And many doctors think that the number cited here is way too low. The number of deaths caused by medical mistakes undoubtedly grows higher every year. Are you surprised that that whenever doctors go on strike, death rates drop? How do you avoid the #1 killer? Do everything you can possibly do to get and stay healthy naturally!
Start by Getting Good, Science-Based Information
Subscribe to my newsletter, Natural Health News, for regular updates and get my free scientific report, "How to Increase Longevity with Optimal Health and Fitness in Spite of Modern Medicine," to see what your nutritional foundation should be.
These days you need a lot more than an apple a day to keep the doctor away (in fact, apples aren't as good for you as you might think). Eat right, exercise right, and take the right supplements. Natural Health News, plus this blog offer you the guidance you need, from a scientific point of view, on how to do exactly that.
What To Do About Information Overload
Most of the information that you find on supplements is hype, with very little or no science behind it. Unless you can look up the medical research yourself, then read and understand it, you have to rely on someone else to explain what is good and what is bad about supplements. This is where I come in. On this site I offer my perspective as a research scientist, so you can sift through what is important to you and make your own health decisions. After all, the only real health that you will ever experience depends completely on what your body does naturally. Natural products feed your body's innate healing power. Synthetic drugs do not. It's that simple.
Medical Propaganda and Dangerous Drugs
Each issue of the newsletter, Natural Health News, offers pointers not only on the science behind supplements but also on the latest dangers to watch out for in mainstream medicine. The fake vitamin E scare, myths of cholesterol-lowering drugs, abuses of antibiotics, and truths about antacids are just some of the topics that you can look forward to in upcoming issues. You will also learn what you can do about the biggest health challenges of our time: Belly fat, arthritis, poor digestion, shingles, high cholesterol, and many more. And it is all based on real science.
Stay current on the latest truly important scientific research about natural health and about the latest medical disasters to avoid by subscribing to Natural Health News. Subscribe below. Fill in your name and email address, then send it on to me, and you will begin receiving Natural Health News right away.
All the best in natural health,
Dr. D
Need a good source for your supplements?