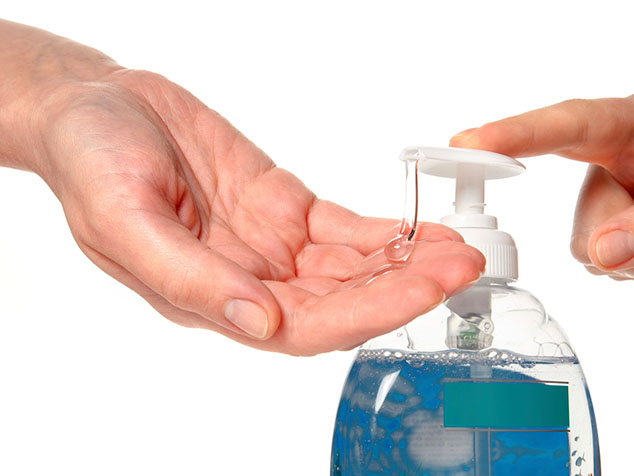 Hand sanitizers seem to be everywhere. Now my local supermarket even provides them if folks feel the need to wipe their hands after touching the handle of those filthy shopping carts. This is silliness taken to the extreme. In fact, research shows that all this wiping does very little to fight germs. Here is what you ought to know.
Think hand sanitizers protect you against germs? Think again
(NaturalNews) Worried about catching a cold or the flu? Just slather on some hand sanitizer and you will be fine, say experts. But a new report has some different things to say. According to "germ experts", alcohol-based hand sanitizers only kill certain germs for up to two minutes before drying up and becoming useless. And a recent study out of the University of Virginia (UV) revealed that alcohol-based hand sanitizers do not reduce the overall number of cold and flu cases, either, suggesting they are ineffective.
My Research on Hand Sanitizers
A few years ago I set up an experiment to compare the antibacterial activity of hand sanitizers with that of various antibiotics. All I can say is that the results were all over the map. Some products had no activity. Some exceeded the antibiotic effect of the antibiotic drugs. Wow!
All the best in natural health,
Dr. D
Need a good source for your supplements?