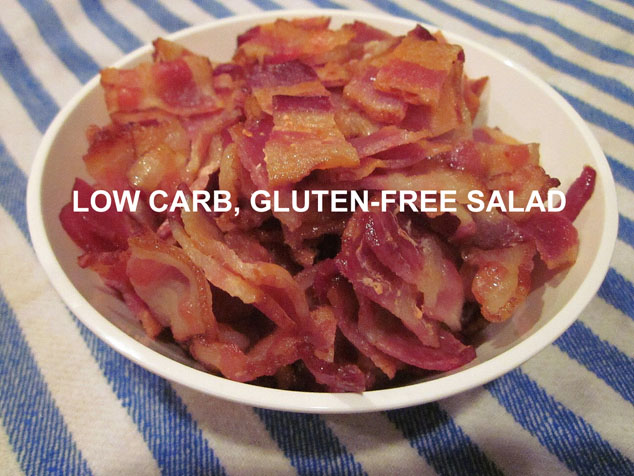 Benefits from the right dietary fats are phenomenal. Harm from the wrong ones are disastrous. Which is which is very clear and becomes clearer as more research studies appear. Dr. Oz acknowledges part of the story correctly. Unfortunately, he continues to stick to his guns when he is wrong. Here is what you should know.
This week's syndicated column by Dr. Oz in my local paper headlined, "Things to understand about ban on trans fats." An attention-getter for sure, although it is a mixed bag of good, bad, and ugly advice.
The Good
First a Little Background
This recent topic stems from a new action by the FDA that is widely reported as a ban on trans fats, such as you see in the headline of Dr. Oz's column. It is no such thing. Let me explain.
The announcement on June 18, 2015, at the FDA website (The FDA takes step to remove artificial trans fats in processed foods) is a lesson in government doublespeak. Take a look at the top two paragraphs.
Based on a thorough review of the scientific evidence, the U.S. Food and Drug Administration today finalized its determination that partially hydrogenated oils (PHOs), the primary dietary source of artificial trans fat in processed foods, are not "generally recognized as safe" or GRAS for use in human food. Food manufacturers will have three years to remove PHOs from products.

"The FDA's action on this major source of artificial trans fat demonstrates the agency's commitment to the heart health of all Americans," said FDA's Acting Commissioner Stephen Ostroff, M.D. "This action is expected to reduce coronary heart disease and prevent thousands of fatal heart attacks every year."
First, the announcement changes the regulatory status of polyhydrogenated oils (PHOs), which contain trans fats. PHOs are the primary source of trans fats added to foods. The actual regulatory change is merely to remove PHOs from the Generally Recognized as Safe (GRAS) list and to reclassify them as a food additive.
This is not a ban.
What it really means is that the industry must either remove trans fat-containing PHOs from food products or submit a food additive petition seeking FDA approval for specified PHO uses.
That second part is the out. The food industry can still use PHOs as long as they are approved as food additives ahead of time. Gee, I wonder if they will be approved. Any guesses?
The FDA provided a three year time frame in order to complete these actions.
Whoopee!
Now for the second paragraph, about "the agency's commitment to the heart health of all Americans."
Whew! We can all sleep better at night, right? Yup, the FDA is your friend. Right?
Right?
SIDENOTE
The latest FDA announcement on trans fats comes close on the heels of shocking revelations about trans fats that we have known for more than 20 years!
One of the many journal articles on the negative impact of trans fats on human health came from Dr. Walter C. Willett, Department of Nutrition, Harvard School of Public Health, in this 1994 article: Trans fatty acids: are the effects only marginal?
(Download the full article for free at that link. It is a VERY interesting peek under the hood of public health policy.)
20 years! Gee, what's the rush?
Now back to Dr. Oz.
Our friendly cardio-thoracic surgeon offers data that the new FDA policy on trans fats could prevent 10,000 to 20,000 heart attacks every year, saving up to 7,000 lives. That is pretty darned good.
It is curious, though, that the 1994 article cited above said that, "more than 30,000 deaths per year may be due to consumption of partially hydrogenated vegetable fat." Just a little puzzling statistical discrepancy to chew on.
Nevertheless, the point is well-taken. Trans fats are no good and we should not be consuming them.
Dr. Oz goes on to warn us of trans fats still lurking in processed foods. It is up to the consumer to know where they are. Of course, in the past the FDA allowed food labels to say "Zero Trans Fats" in big, bold letters on the front of the package and "0 grams" on the Nutrition Facts label, all the while listing PHOs as one of the items in the ingredients list. The catch is that the "zero" is allowed if the trans fats do not exceed 0.5 grams per serving. "Zero" apparently has its own meaning in federal circles.
If a product has PHOs listed in the ingredients, then just don't consume it. Period.
I would add to that warning a big caveat emptor when eating at restaurants.
One of my favorite eateries has always been Joe's Crab Shack. Joe's has become a lesson in dishonesty. Despite pledges to the contrary by the restaurant chain, the Center for Science in the Public Interest (CSPI) discovered several dishes on the menu that far exceed the American Heart Association's recommendation of 2 grams of trans fat per day [my note: which should be zero grams per day]. Their Pasta-laya and Crab Cake dinners have 14 grams of artificial trans fats in them, which equals a week's worth of trans fats. The KJ Steampot and Great Barrier Steampot both have a whopping 25 grams of trans fat.
EGAD!
The CSPI has surveyed 130 restaurant chains for trans fat usage, which just means to you and me that we can find out ahead of time what we want to know about those chains. Other chains and local restaurants … well, good luck.
One thing that I did discover in restaurants, though, at least when it comes to butter, is to ask for those individually wrapped pats of butter that are clearly labeled "butter" whenever I can.
The Bad
The tone of this topic vilifies trans fats, although what is really important is artificial trans fats.
There should be a clear distinction that is more obvious to the public.
When a vegetable oil is chemically altered by partial hydrogenation (adding hydrogen atoms), the process generates certain kinds of trans fats. The "trans" part of the word refers to the stereochemistry of a carbon-carbon double bond. (I will stop there with the techno-speak.)
It is those artificial trans fats that do the damage to our health.
Naturally occurring fatty acids with trans double bonds, on the other hand, are actually healthful and sometimes even critical for good health. For example, vaccenic acid ((E)-octadec-11-enoic acid) is a naturally occurring trans fatty acid that is the predominant fatty acid comprising trans fats in human milk. Babies need it. It also occurs in the fat of ruminants (e.g., cows) and in dairy products such as milk, butter, and yogurt.
Conjugated linoleic acids (CLA) are a family of at least 28 different forms (isomers) of linoleic acid, many of which are trans fats. They are found mostly in the meat and dairy products derived from ruminants. This is the fat that makes grass-fed beef better for your health. Grain-fed beef produces a lot less of it.
CLAs have become so valuable for our health that they can be found as supplements in every nutrition store.
It is simply bad reporting to lump all trans fats together as an evil spawn from the food industry.
The Ugly
Dr. Oz and his mainstream medical brethren have been on a rampage against saturated fat since … well, forever. That advice is misguided and even dangerous. It not only condemns saturated animal fats, it also warns against tropical oils (e.g., palm, coconut) that are composed mostly of saturated fatty acids.
The research supporting that view is weak at best. In contrast, benefits of a healthy fat intake have been known for at least 200 years. Recent research adds even more weight to the importance of consuming lots of fat, including saturated fat.
This has become one of my favorite topics, so I have written a few articles about it already. Rather than rehash my views here, I'll just recommend that you take a look at them. The best recent examples are:
The Modern Low Fat Diet Plague
Coconut Oil – A Health Marvel And Much More
The Worst Diet in Human History
Myths About Saturated Fat – Pure Medical Idiocy
After taking a look at those articles, I hope you agree with me that the advice from Dr. Oz concerning dietary fats is truly ugly.
Enjoy!
All the best in natural health,
Dr. D
Need a good source for your supplements?