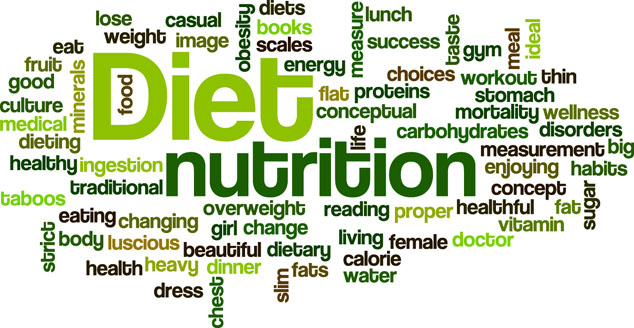 Natural Health Nutrition – Where's the Common Sense? Today I feel inspired to get into teaching mode, plus throw in a little biochemistry just because I can. It is the Mad Professor that is still in me.
Natural Health
Think for a moment about the silliness of the longtime favorite label, "all natural." This pops up so often on foods, beverages, supplements, talk shows, infomercials, ads of all kinds, etc., that it is enough to make me gag.
Even my university students, bless their naïve little hearts, used this phrase so often that I finally had to include a special lecture on it every semester in my integrative medicine class. "All natural" should mean something, although this meaning has been corrupted by two forces: 1) the mindless belief that if something is all natural, it is somehow automatically good for you; and, 2) government regulations.
This subject has become such a gigantic mess that I am challenged by where to start.
FDA: Fraudulent Drug Administration
This rogue government agency is owned by Big Pharma and Big Fooda (OK, I made up that term — you get the picture) and is way too understaffed. It is not the guardian of human health that American mythology tells us it is. It acts more like a puppet that is controlled by the biggest and baddest puppeteer.
According to Global New Products Database, "All Natural," was the third most frequent claim made on food products launched in the US in 2007, appearing on 2,617 products. It ranked as the fourth most popular claim for beverages, used on 542 items.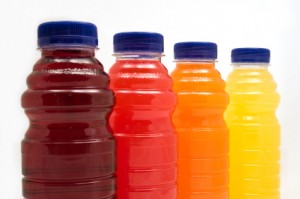 Now take a look at one of the most common sweeteners that is added to products that claim to be all natural – high fructose corn syrup (HFCS). The FDA has to contend with a back and forth battle between the Corn Refiners Association, which says HFCS is all natural, and the Sugar Association, which says it isn't.
The issue is that HFCS is extracted, hydrolyzed, separated, traumatized, folded, spindled, and mutilated in ways that make a chemist's heart flutter, then added to foods and beverages.
This just means that HFCS is no longer raw material. It goes through several chemical steps to become the final product. Does that mean it is no longer all natural? FDA's ruling, which fluctuates, depends on which of the two opposing special-interest groups greases the most palms with the most money.
The bottom line is that, as always, don't count on your government to give you good advice. In my opinion, HFCS is to be avoided regardless of what any agency decides.
Natural Health Therapies – Not Always Warm and Fuzzy
Now, if we just take a look at some examples of natural natural ingredients from herbs and other organisms, a short list would include the following:
MSG
Strychnine
Morphine
Cocaine
Botox
Ricin
These are just a few that pop into my head. Ricin, which is an all natural product of castor beans, is such a powerful toxin that possession of it is illegal. You already know about botox (botulism toxin!), morphine, cocaine, and strychnine. MSG is so nasty that food manufacturers have come up with 17 ways to hide it from being obvious on a food label. All of these are "all natural."
Natural Health Alternative No. 1 – The Easy Case of Vitamin E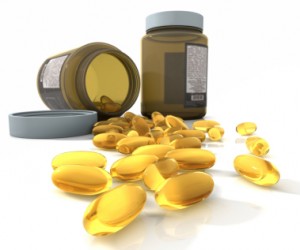 The chemical gobbledygook, "alpha-d-tocopherol," indicates one of several forms of naturally occurring vitamin E. The chemical structure is a tocopherol molecule that comes in "D" form and an "L" form, which are kind of like the mirror images – like your left and right hands. They are not identical, although one looks like the other in a mirror.
When a living organism makes tocopherol, enzymes guide the formation of the "D" form. Likewise, enzymes use the same form in biological reactions. The "L" form is inert.
It you look at a few example vitamin supplements that contain vitamin E, you will find some that contain "DL" tocopherol. This means that vitamin E was transformed from some other molecule in a flask, without enzymes. The resulting mix is only half as active biologically as the natural "D" form because half of the mix is the "L" form. Okay, that is an easy one to evaluate.
Natural Health Alternative No. 2 – The Not So Easy Case of Bioidentical Hormones
This is a huge issue for millions of women who undergo hormone therapy for menopause. I have enough information to write book on this, so I'll really keep it short for now and promise more on the topic soon. Supplement manufacturers have perpetrated the "bioidentical hormone" terminology to imply that hormone supplements are all natural. Hmpf!
Take a look at the chemical structure of progesterone below. Chemists discovered it and determined its structure in the first half of the twentieth century. This structure is the only molecule that is called progesterone. By looking at the structure, you would not be able to tell whether it came from a natural source or was made in a laboratory from fire, air, earth and water (i.e., the favorite starting materials for chemists).

Now take a look at the structure of diosgenin, which comes from plants (most notably certain species of yams). Diosgenin is very similar to progesterone in many respects. Indeed, commercial progesterone is made by chemically modifying diosgenin in a laboratory. That is the progesterone that is in supplements such as progesterone creams.
Progesterone is progesterone is progesterone. Your body (men AND women need it) doesn't distinguish the all-natural form from the form that chemists make from diosgenin. Progesterone supplements are just fine. They just aren't all natural.
That's enough for now. Thanks for reading my semi-rant. I feel better now.
All the best in natural health,

DISCLAIMER
Statements on this page have not been evaluated by the Food and Drug Administration. This product is not intended to diagnose, treat, cure, or prevent any disease.