Ephedra diet pills are tricky. Ephedra is the name of the plant. Ephedrine is the name of the active chemical in the plant. Not all species of Ephedra contain ephedrine, which means that a supplement containing Ephedra may not have any of the active ingredient that you are looking for. Here is what to look for.
Ephedra Diet Pills: What is on the Label?
Look very carefully at how the key ingredient from a popular ephedra diet pill product appears on the supplement facts label:
Ephedra extract (25 mg)
This has become a common way for this ingredient to be listed ever since the FDA got involved in regulating the availability of ephedrine. However, this ingredient does not tell you whether it contains ephedrine. Otherwise it would clearly state how much the product actually contains in milligrams. In fact, an ingredient listed this way almost certainly contains no ephedrine at all. The ephedra extract is probably from a species that does not contain actual ephedrine.
The main reason that this is so misleading is that ephedra is a botanical name for about 40 different species of plants. They naturally produce a specific class of natural products called alkaloids. Most of them contain very low levels of alkaloids and little or no ephedrine. This includes all American species.
How to Tell Whether a Product Contains Ephedrine
Of course, one way is to see the amount alkaloid itself, listed in milligrams.
Another way is to see the correct species name, Ephedra sinica, on the ingredients label. This is Chinese ephedra, which is also known as ma huang. Just the word ephedra by itself is not informative.
You may also see Pakastani ephedra (Ephedra gerardiana), which also contains ephedrine. For comparison, the concentration in ma huang can range from 7,300 to more than 16,000 ppm in the green tissues, whereas Pakastani ephedra may get as high as 7,000 ppm.
These data are summarized in the Phytochemical Database by James Duke at the USDA. If you visit his site, you will also notice that Ephedra nevadensis, which is an American species, contains no detectable amount of ephedrine.
How Much Ephedrine Are You Getting?
Aside from the products that contain none, how can you tell the amount of active ingredient in the real thing? The best products will state the amount clearly. If not, then you can estimate the natural concentration. Green tissue (no such thing as typical leaves) will contain about 0.8 percent alkaloids by dry weight. Ephedrine can be as much as 90 percent of the total alkaloids.
As an example, one product states that it contains 167 mg of the aerial parts of Ephedra sinica per capsule. The total alkaloid content would be about 0.8 percent of 167 mg, or 1.34 mg, of which 1.20 mg would be ephedrine itself. The label on this particular product also states that each dose is standardized to contain 10 mg of ephedrine, which is clearly incorrect.
What About Weight Loss Results?
Clinical studies typically used 72 mg or more of total ephedra alkaloids (meaning as much as 65 mg of ephedrine) to induce significant weight loss. Currently it is almost impossible to get such high dosages in the U.S. For this reason, weight loss products offer additional ingredients for increasing metabolism.
The most common metabolism booster is caffeine, which works fine. However, when green tea extract is the source, it offers the added benefit of a compound called EGCG. Research shows that EGCG is a highly active antioxidant that is better for reducing weight than the caffeine itself.
And the Bottom Line Is…
People have successfully used a wide variety of ephedra-containing products for weight reduction. Some ephedra diet pills contain ephedrine and some do not. This just means that no general recommendation will be the best for everyone. Although this may seem unsatisfying, the best advice is simply to experiment to find what works for you.
By the way…
The best books that I know of for showing you how to stay fit with quick, simple, at-home workouts are the Lightning Speed Fitness Program by Roger Haeske and the Fit Over 40 for Women by Brett Yokley. Roger and Brett also throw in lots of bonus books on diet, exercise, and lifestyle when you purchase their books. Click on images below for details.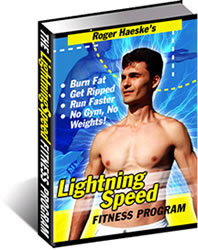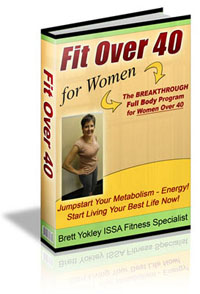 .
.
.
.
.
.
.
.
.
.
.
.
.
.
.
.
.
.
.
All the best in natural health,
Dr. D
Need a good source for your supplements?