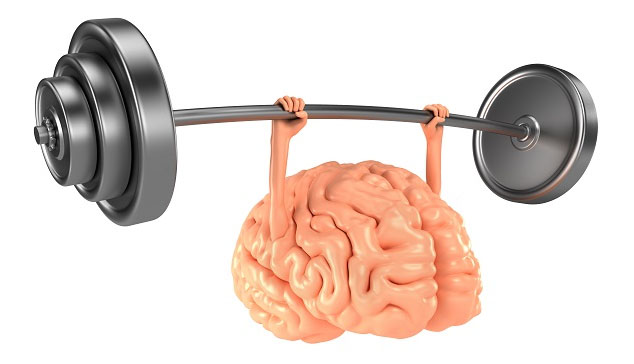 If you are a mouse, lucky you. If not, well … hedge your bets on your brain health anyway. Alzheimer's, Parkinson's and dementia are too scary not to, especially when it's as simple as getting coconut oil in your diet.
Brain Fuel from Fats
Everyone seems to believe that you need carbs for making glucose to fuel your brain. For some reason, public knowledge about the importance of brain ketones from fats is a little sparse. It has even become controversial, probably based in part of idiotic dietary advice from a certain well-known cardio-thoracic surgeon (aka, Dr. Oz).
I want to get right to a phenomenal recent study (on mice) that entails the activity of one of the components of coconut oil. First, just to get your thinking right, here are some good examples of research on the benefits of ketones to neurological health.
Maybe these will at least put any controversy to rest for you at the moment. (Each link takes you to the titled article.)
1. The ketogenic diet for the treatment of childhood epilepsy: a randomised controlled trial
2. Medium-chain triglyceride (MCT) ketogenic therapy.
3. Hypometabolism as a therapeutic target in Alzheimer's disease.
4. Effects of beta-hydroxybutyrate on cognition in memory-impaired adults.
5. Study of the ketogenic agent AC-1202 in mild to moderate Alzheimer's disease: a randomized, double-blind, placebo-controlled, multicenter trial.
6. Ketone Bodies as a Therapeutic for Alzheimer's Disease.
A quick comment about this topic: If you have been unfortunate enough to follow the low-fat diet mythology perpetrated by the Ornish Diet, among others, then woe is to your brain in the long run.
Now for Some Exciting News
Certain dietary fats can provide additional benefits to brain health besides the formation of ketones.
The latest study on one such fat is an exciting example.
Many of the details about this study may only seem like they are in English. In reality, they are in 'science-ese'. For your convenience, therefore, I have periodically sprinkled this post with background-highlighted (yellow) text that explains the most important points.
The recent article that is attracting a lot of attention just appeared in the Proceedings of the National Academy of Sciences in the May, 2015 issue (vol. 112, no. 21, pp. 6742-6747). This is generally thought to be a pretty good journal.
The title and abstract are here (be patient … I will translate the good parts into English shortly):
Sigma-1 receptor regulates Tau phosphorylation and axon extension by shaping p35 turnover via myristic acid.
You can download that article at no charge, so I have made it available here for convenience for all the major league geeks who might want to take a look at it: full article pdf here
Let's start with the following key statement in the article abstract:
Remarkably, treatment of Sig-1R–KO neurons with exogenous myristic acid mitigates p35 accumulation, diminishes tau phosphorylation, and restores axon elongation.
The important parts of that statement mean that myristic acid restores nerve growth.
Additional details of this paper establish the significance the study in a sidebar titled, oddly enough, 'Significance', as follows:
Neurodegeneration is tightly linked to tauopathy as a result of the overactivated cyclin-dependent kinase (cdk) 5 in the form of cdk5/p25. P35, another activator of cdk5, which is short-lived and myristoylated, is cleaved by calpain to the degradation-resistant activator p25. One way to tune down the aberrant, overreactive cdk/p25 is to reduce available p35. The sigma-1 receptor (Sig-1R) is an endoplasmic reticulum (ER) chaperone of unknown relation to tauopathy. Here we found that Sig-1Rs bind myristic acid and promote the degradation of p35. Further, the aberrant tau hyperphosphorylation and stunting of axon elongation in Sig-1R–KO neurons are mitigated by exogenously added myristic acid. Our results establish the role of ER Sig-1Rs in tauopathy and implicate the importance of myristic acid as a substance to fight against neurodegeneration.
That just about explains it. Any questions?
Just kidding.
The problem addressed by this study is called tauopathy. Tauopathies are a class of neurodegenerative diseases associated with the pathological aggregation of tau protein in the human brain.
When tau proteins get tangled they no longer work to stabilize nerve cell structure. This leads to neurodegeneration, such as what we see in Alzheimer's Disease. Tauopathy is bad news for brain health.
All that other stuff about activators, receptors, and hyperphosphorylation may seem like gibberish. However, they describe what scientists think is happening that leads to taupathy and how myristic acid stops it.
Myristic acid is a saturated fatty acid that occurs naturally in nutmeg (Myristica fragrans), palm kernel oil, coconut oil, butter fat, and as a minor component in many animal fats.
Coconut oil provides numerous health benefits, as outlined in this previous post: Coconut Oil – A Health Marvel And Much More. There are plenty of good reasons to incorporate coconut oil into your diet. The article on myristic acid vs. tauopathy that I bring up here just adds one more (maybe a HUGE one).
The best dietary sources of myristic acid are coconut oil and butter fat, mostly because they are easy to find.
The more I contemplate that long-ago comment by Julia Child, that you can never have too much butter, the more I prophetic I think she was. Nowadays I would add coconut oil to her comment.
It pays to be a fathead.
All the best in natural health,
Dr. D
Need a good source for your supplements?